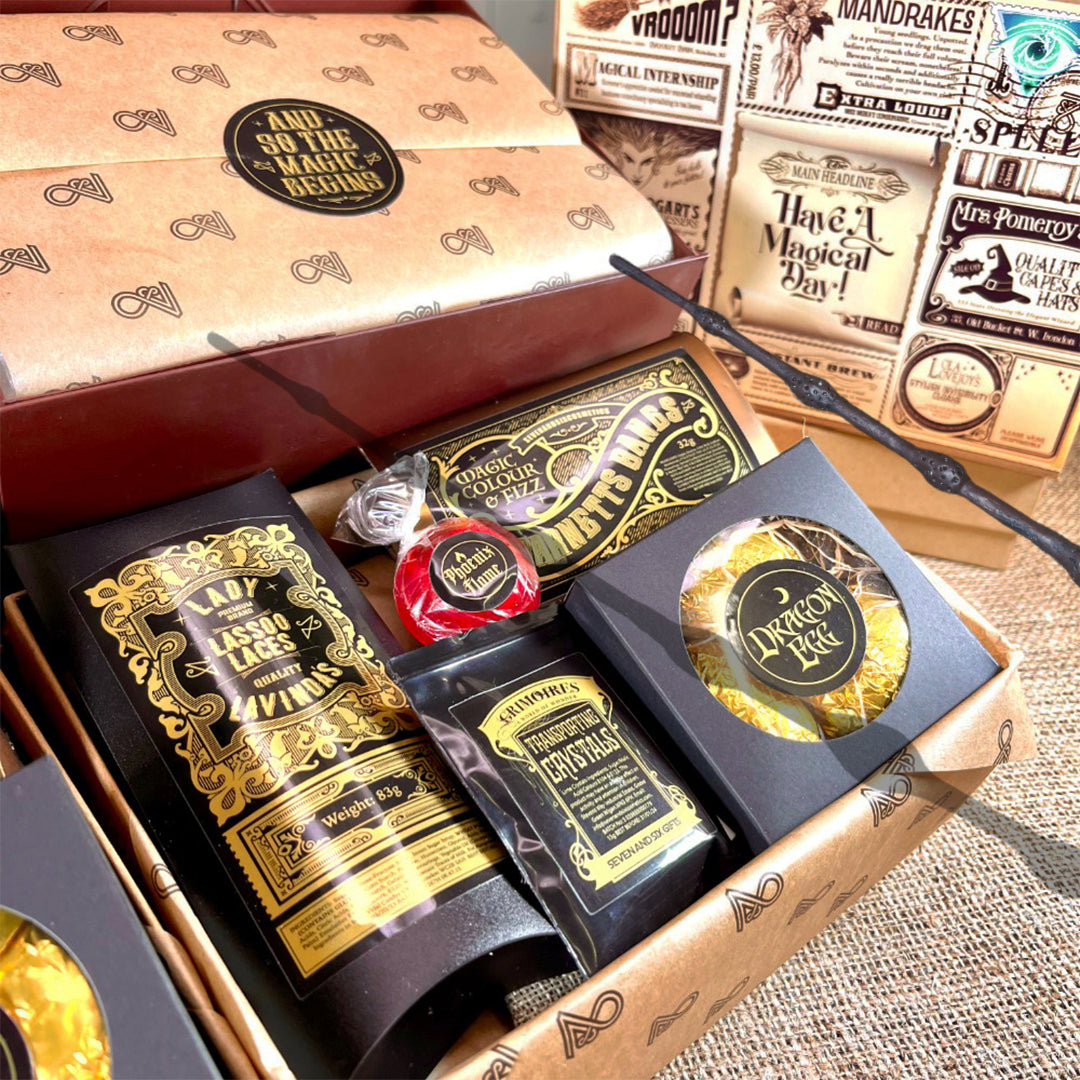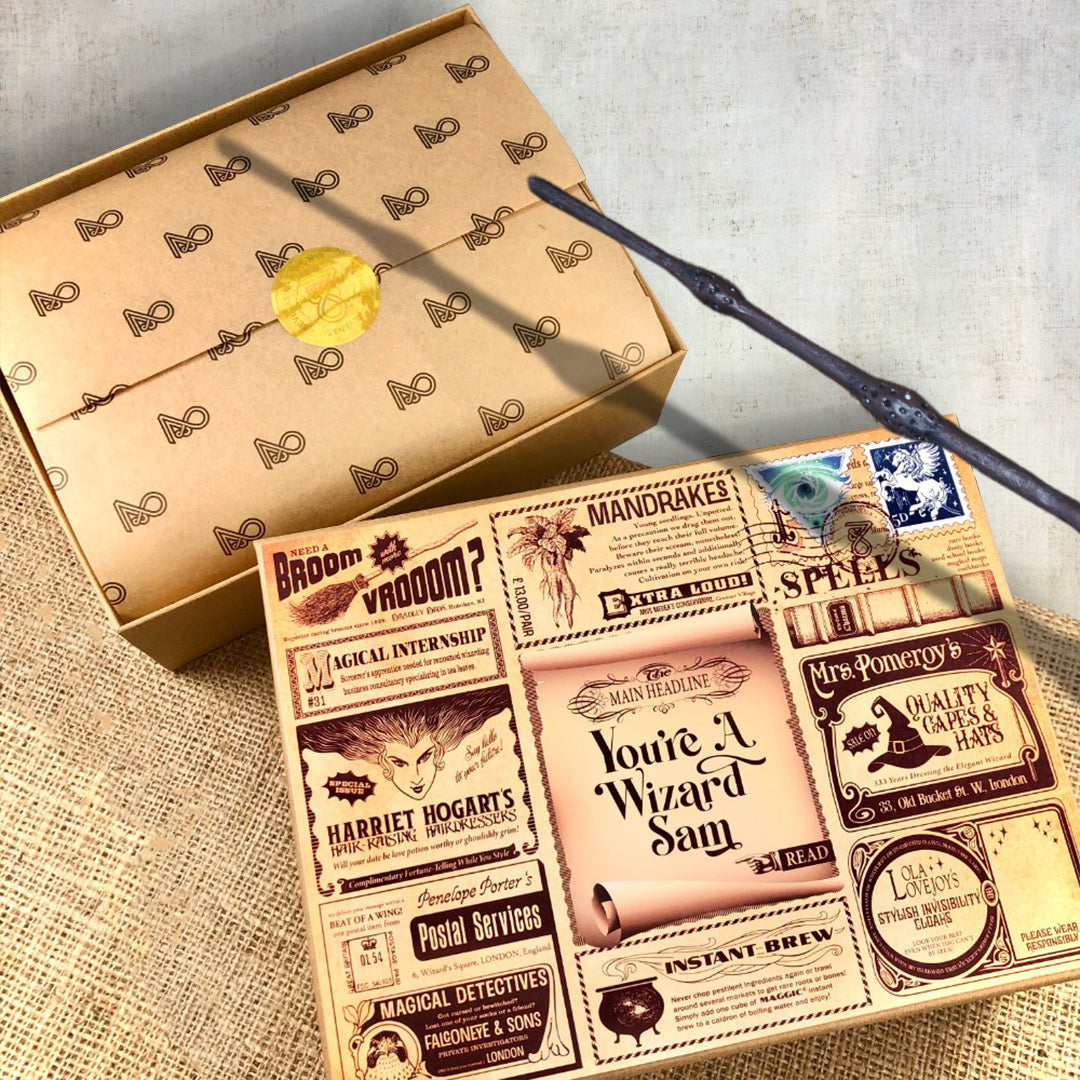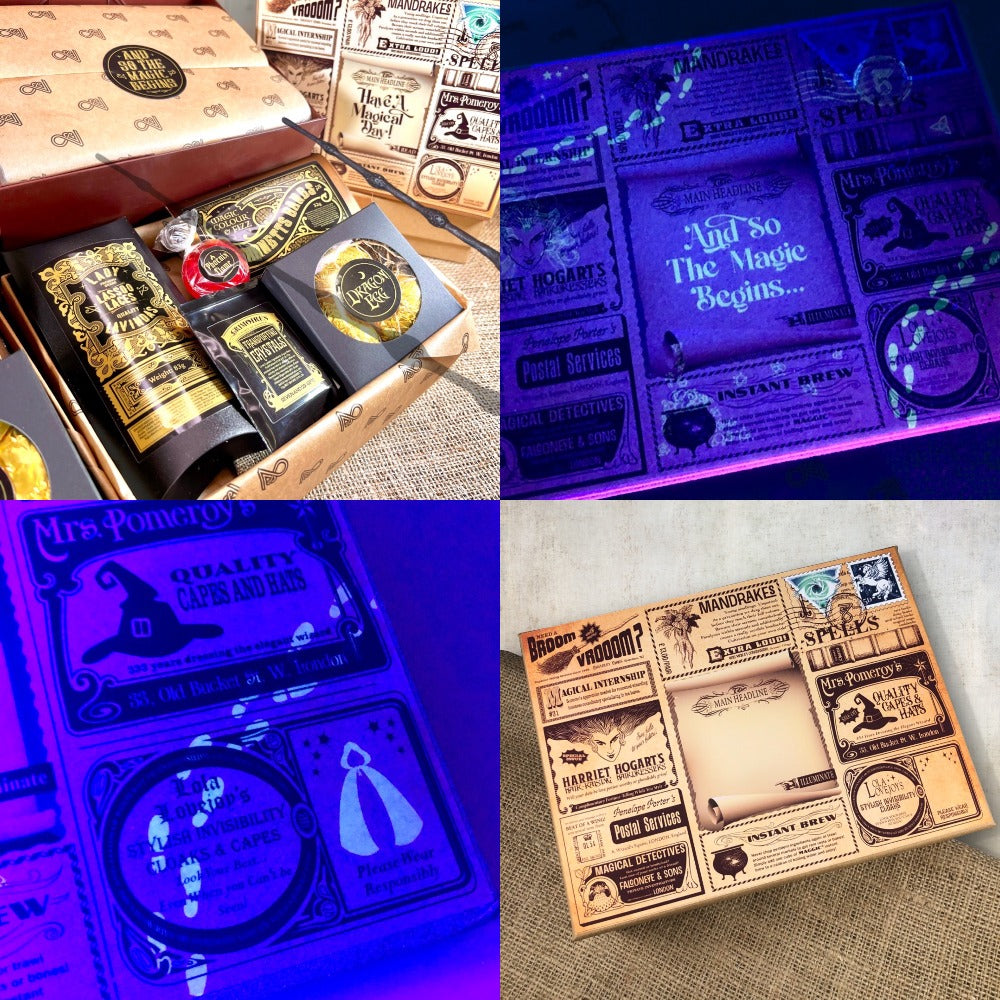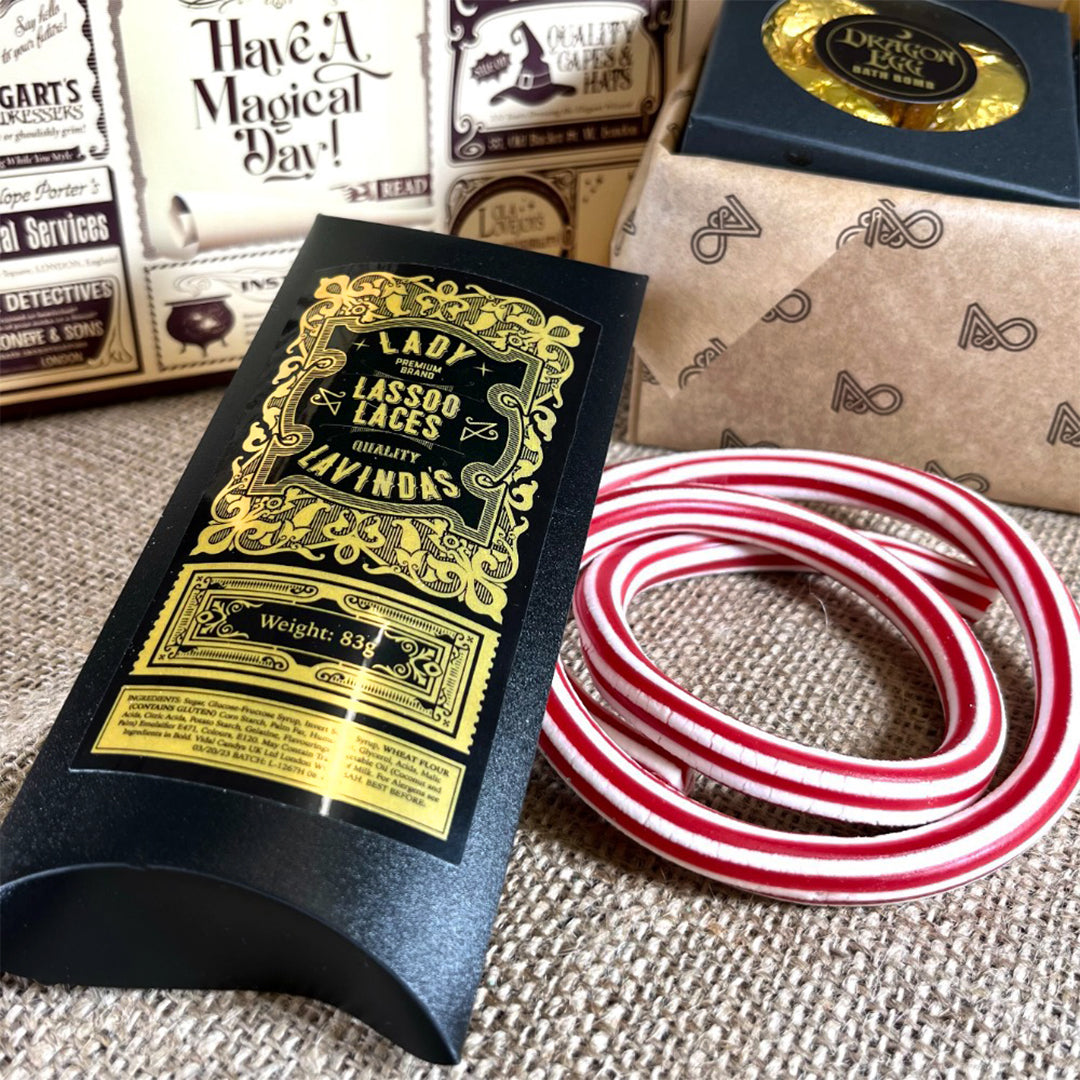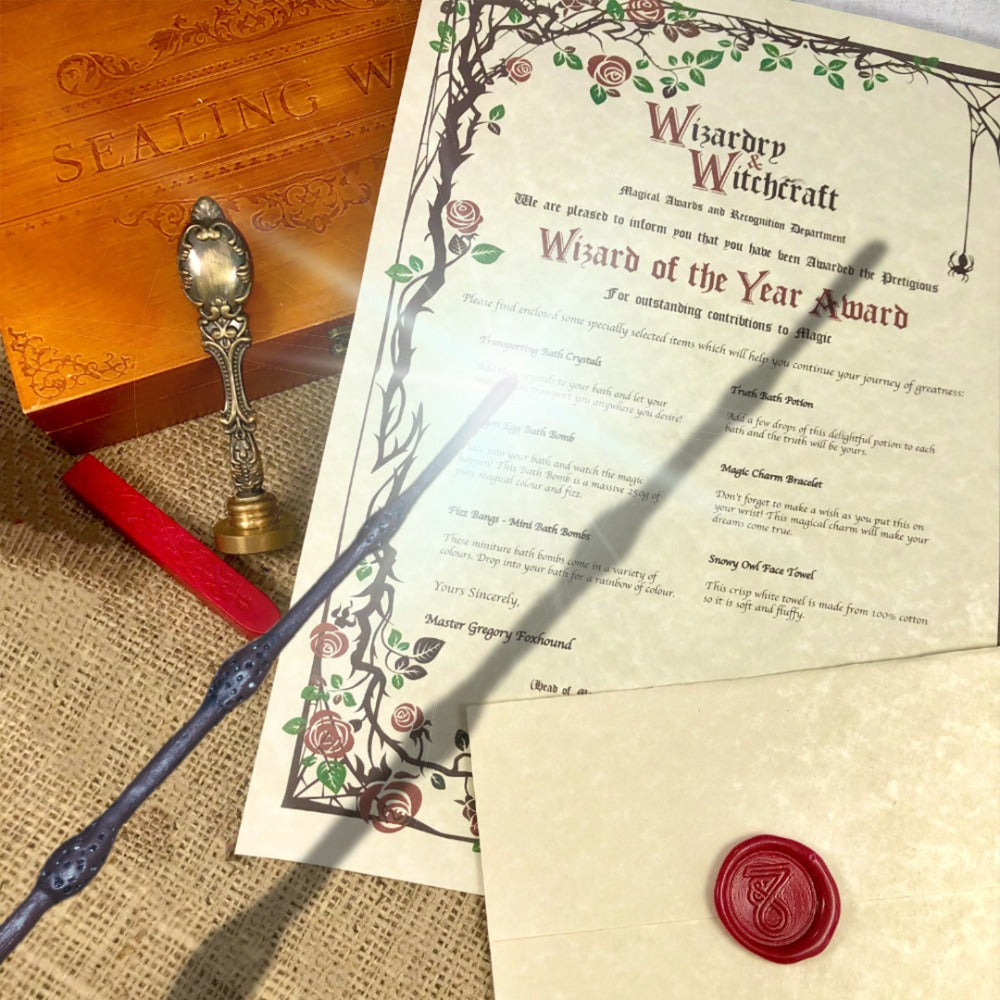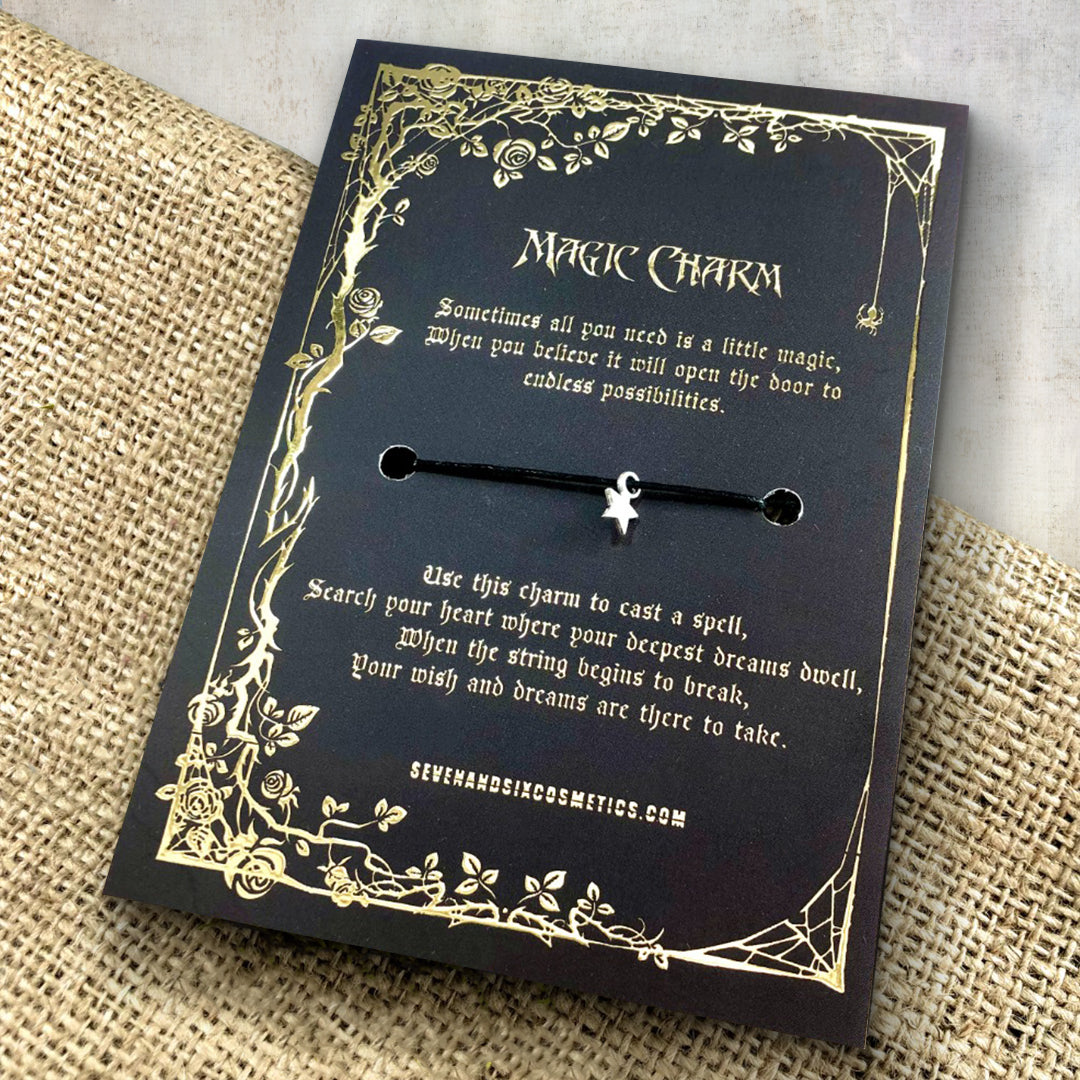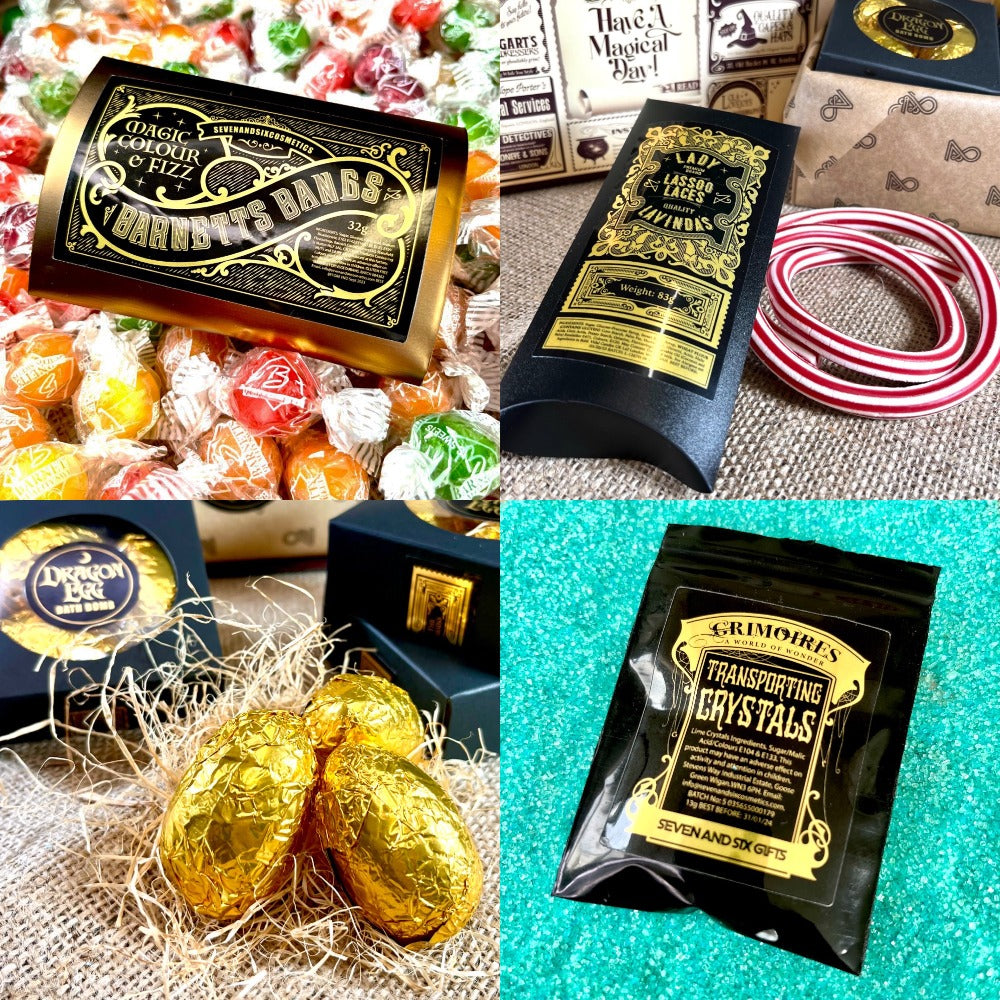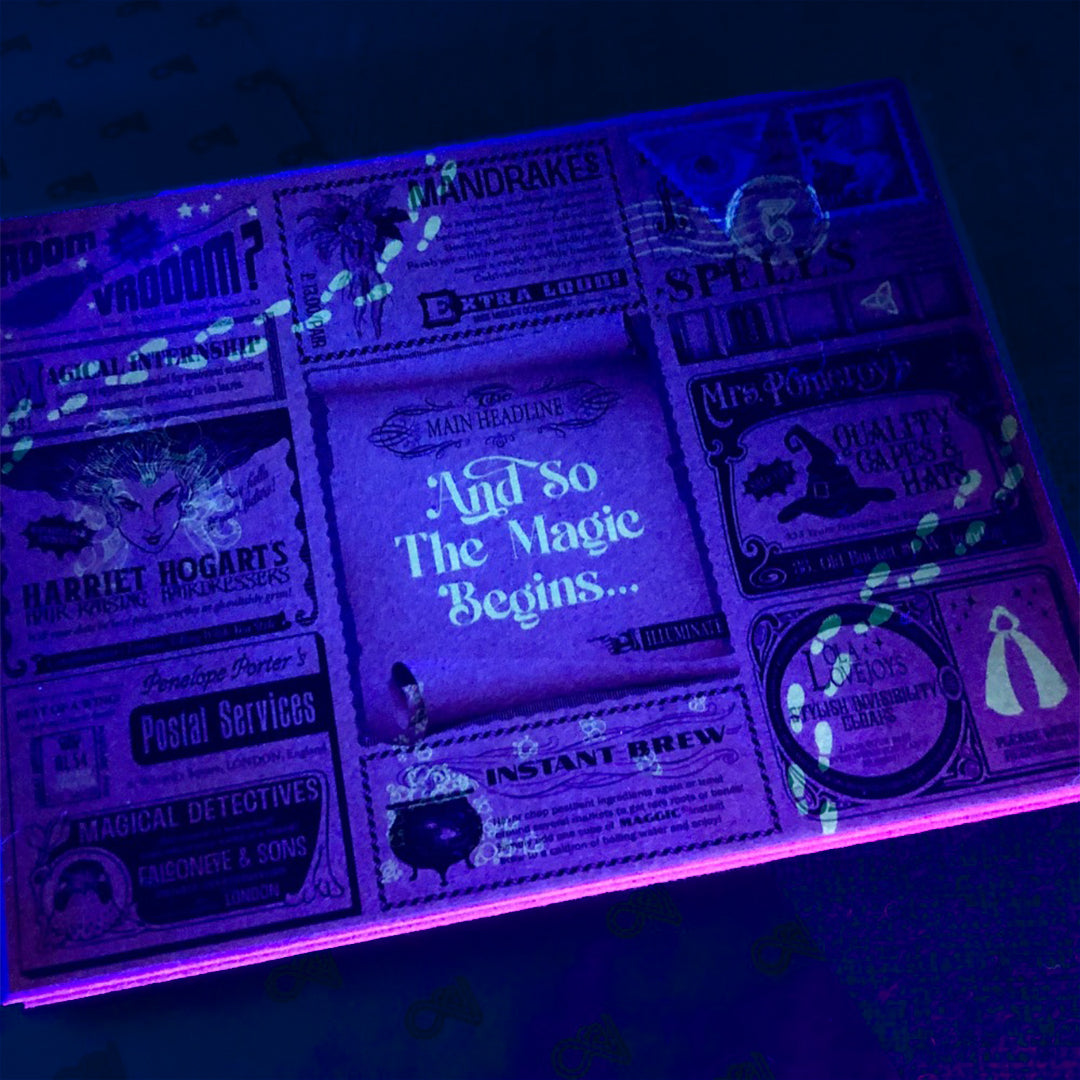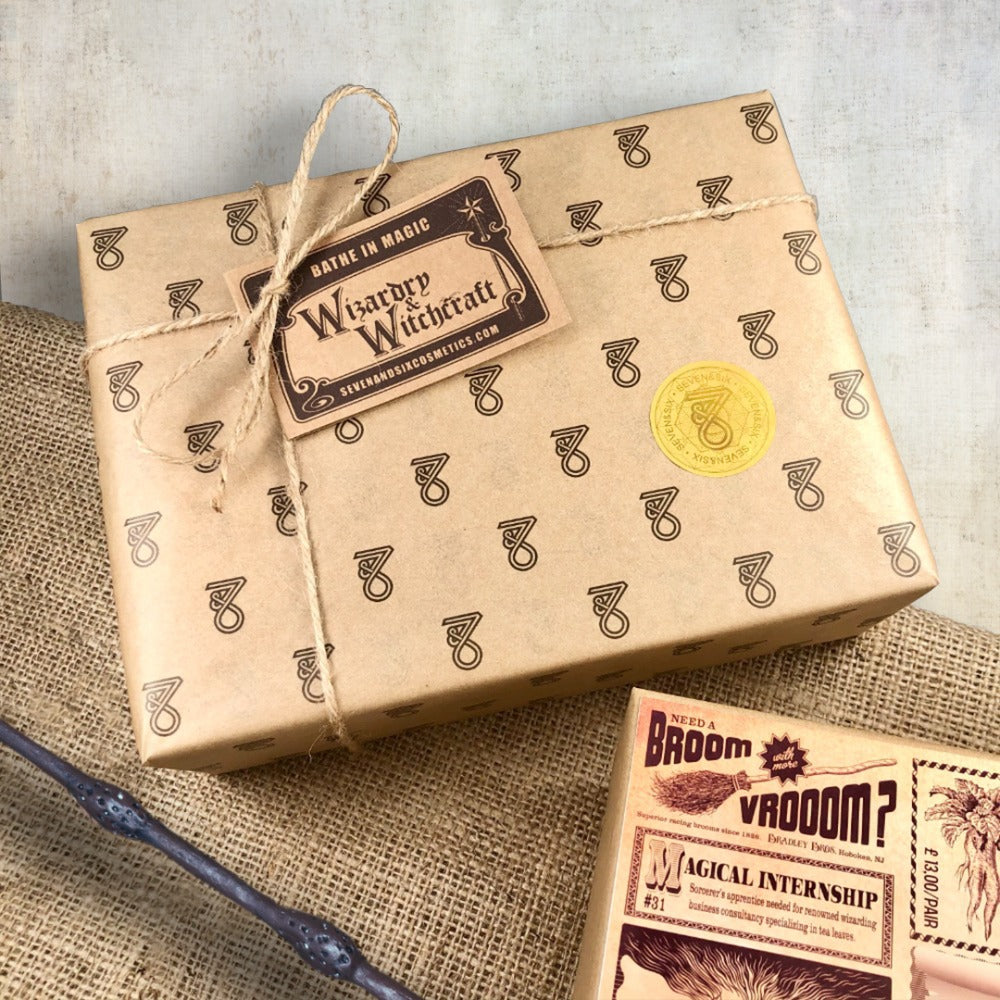 Seven and Six Gifts
Witchcraft and Wizardry Sweet Hamper Dragon Egg Chocolate Box
Sale price Price $34.00 Regular price $28.00
Do you believe in magic or do you know someone who does? Has someone made your life a little more magical? Well we have the perfect gift to make their childhood dreams come true!
This luxurious sweet hamper is the perfect treat for all Wizard lovers. Each box is individually handmade to order with a stunning Witchcraft and Wizardry Personalised Box. Send this gift to your Wizard of the Year who has made your life that little bit more magical:
Set Contains:
3 x Dragon Egg Chocolates
These delicious golden dragon eggs are nestled in a luxurious chocolate box for the ultimate tasty treat.
4 x Barnetts Bangs Sherbert Bon Bons
These sherbert bon bons come in a variety of colours to create a sweet rainbow of fizz and flavour.
1 x Transporting Sherbert Crystals
Try these delicious bright green Sherbert crystals and let your imagination  transport you anywhere you desire!
1 x Phoenix Flame Lollipop 
Watch this sweet fruity lollipop magically change colour before your eyes from fiery red, to bright orange to fresh green.
1 x Lady Lavinia's Lassoo Lace
This extra, extra long multi-coloured lace is the perfect magic trick as it keeps appearing from the pouch.
1 x Magic Charms Bracelet
Don't forget to make a wish as you put this on your wrist! This magical charm will make your dreams come true.
1 x Witchcraft and Wizardry Letter
Wax sealed letter informing the recipient they have won the award for Wizard of the Year plus a detailed list of the ingredients included which will help them continue their journey of Greatness!
Our Creation:
Seven and Six Gifts are proud of this unique, original creation, inspired by all the magical stories we grey up with and loved. This gift is not sponsored by, endorsed by or associated in any way with the owners or creators of any other pre-existing literary, television, film or artistic works. 
Shipping:
Order your Personalised Witchcraft and Wizardry Chocolate Sweet Hamper Gift Set Now for Next Day Dispatch
We send all our parcels by Royal Mail and the approximate delivery time once dispatched is:
U.K 1st Class: 1-2 Working Days
U.K 2nd Class: 2-3 Working Days
E.U: 5-7 Working Days
U.S.A: 7-10 Working Days   
Ingredients:
Barnetts Bangs:
Sugar, Glucose, Citric Acid, Sodium Bicarbonate, E102, E142, E110, E122, E133, E129, Flavourings CAUTION: Products containing NUTS and DAIRY are produced at this factory Gluten Free, Suitable for Vegetarians
Dragon Egg Chocolates: 
Cocoa Solids 30& minimum and Milk Solids 18% minimum, Sugar, whole MILK powder, cocoa butter, cocoa mass, LACTOSE (MILK), Emulsifier, SOY lecithins. May also contain nuts and cereals containing gluten
Lasso Laces:
Sugar, Glusose-Fructorse Syrup, Invert Sugar Syrup, WHEAT FLOUR (CONTAINS GLUTEN), Corn Starch, Palm Fat, Humectant, Glycerol, Acids, Malic Acids, Citric Acids, Potato Starch, Gelatine, Flavourings, Vegetable Oil (Coconut and Palm) Emulsifier E471, Colours, E120. May Contain Traces of MILK 
Sherbet Crystals:
Sugar, Malic Acid, Colours E104 & E133