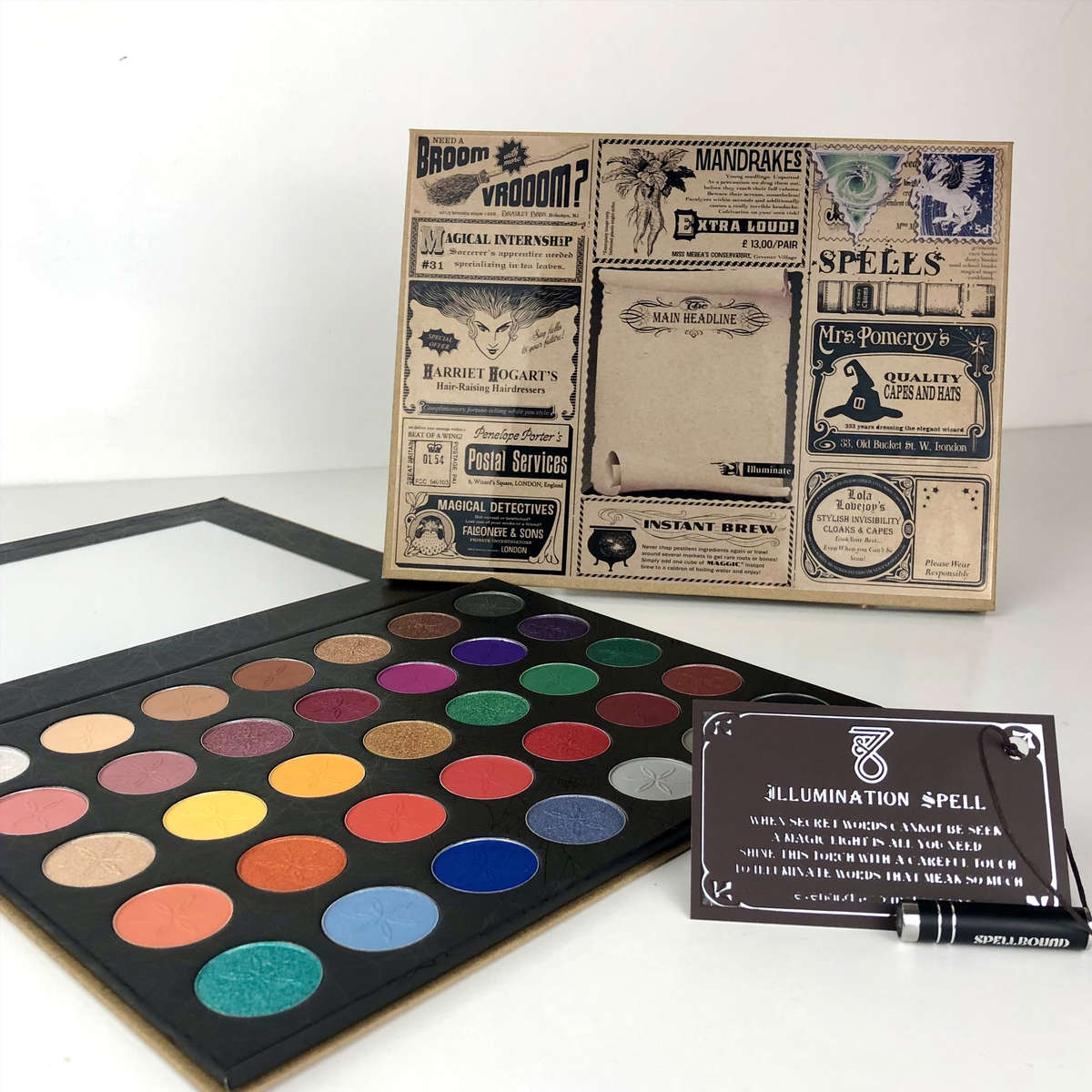 Looking for Something Magical?
Do you believe in all things Magic or do you know someone who does? Has someone made your life that little bit more magical and you want to show them how much you care? Well send this gift to your #1 Wizard and make their dreams come true!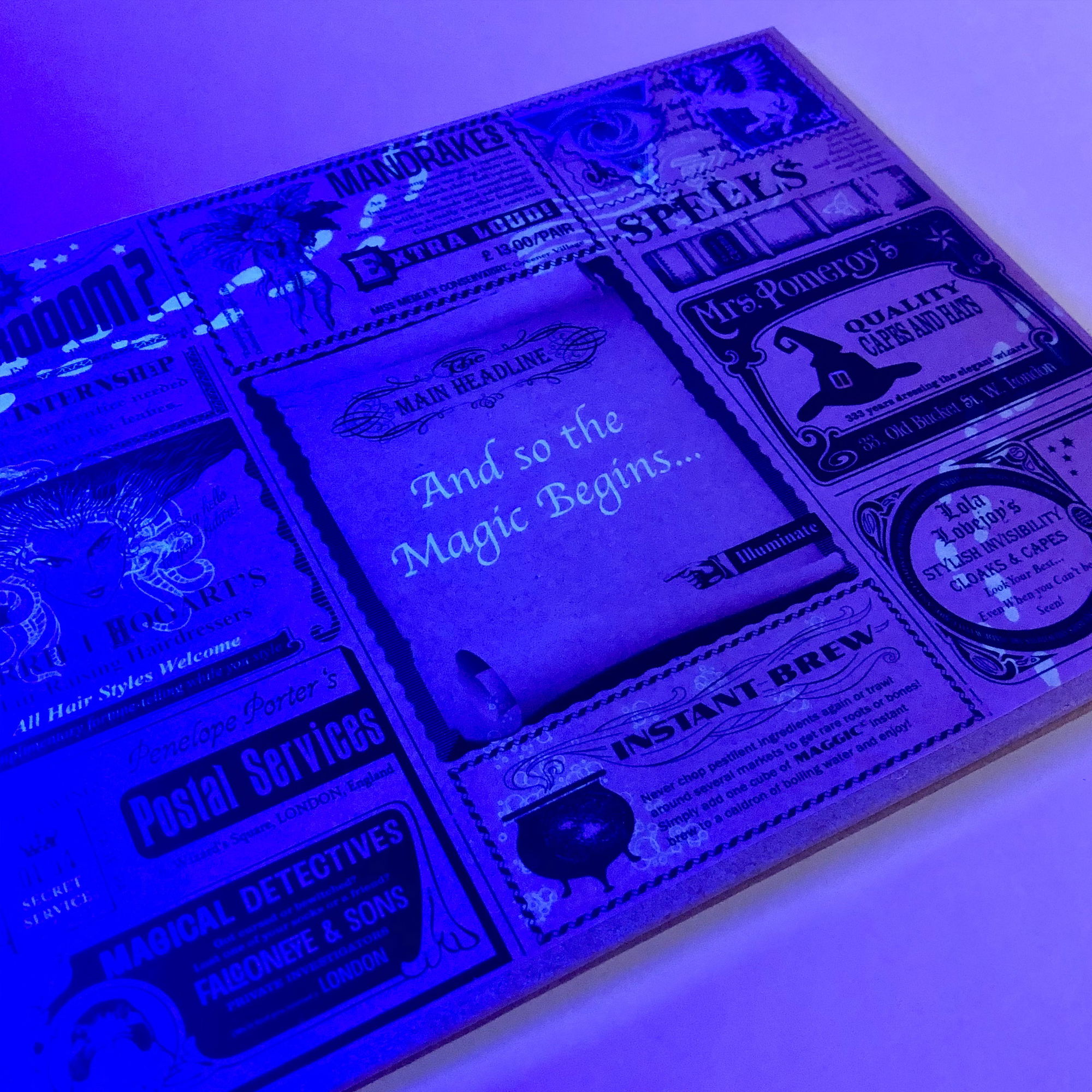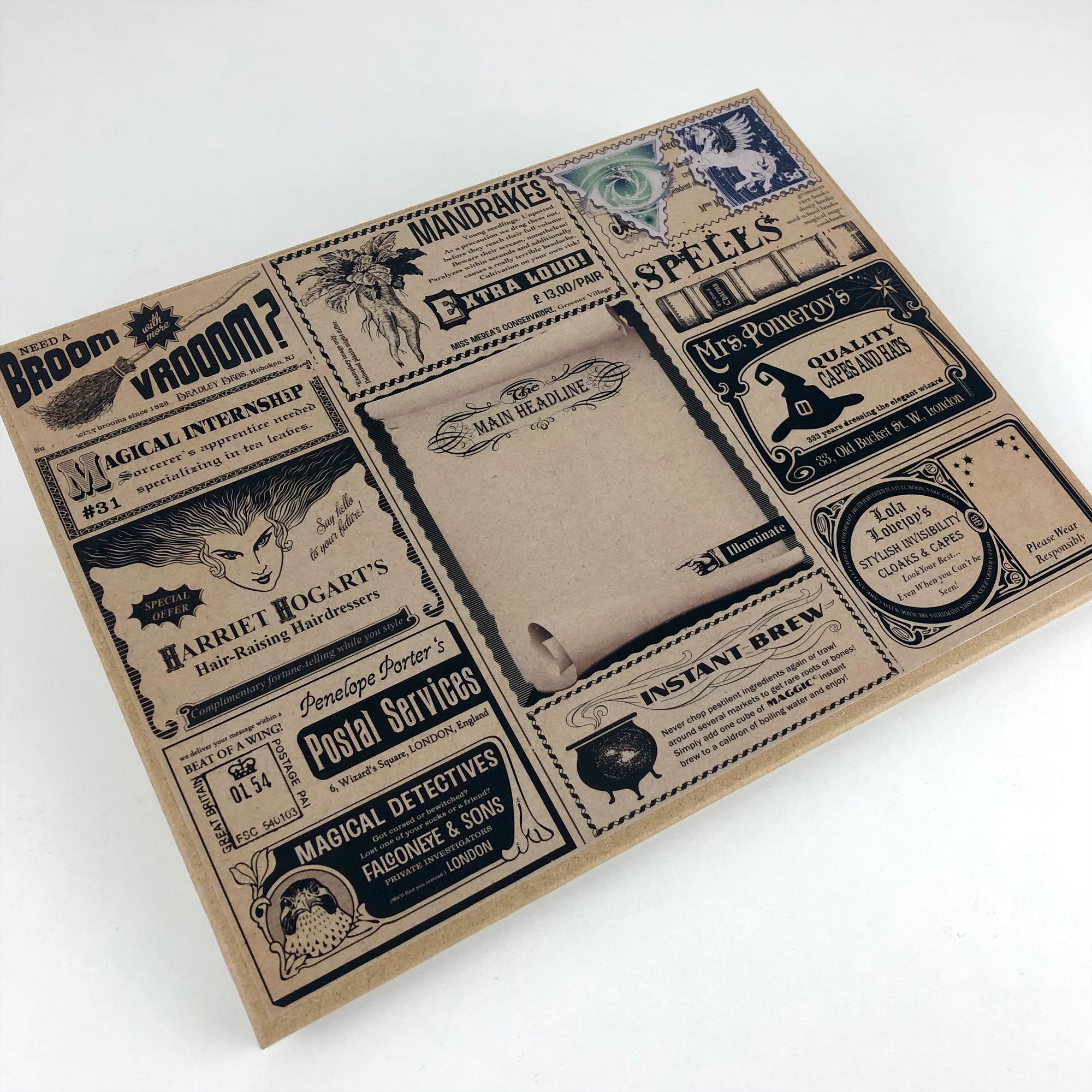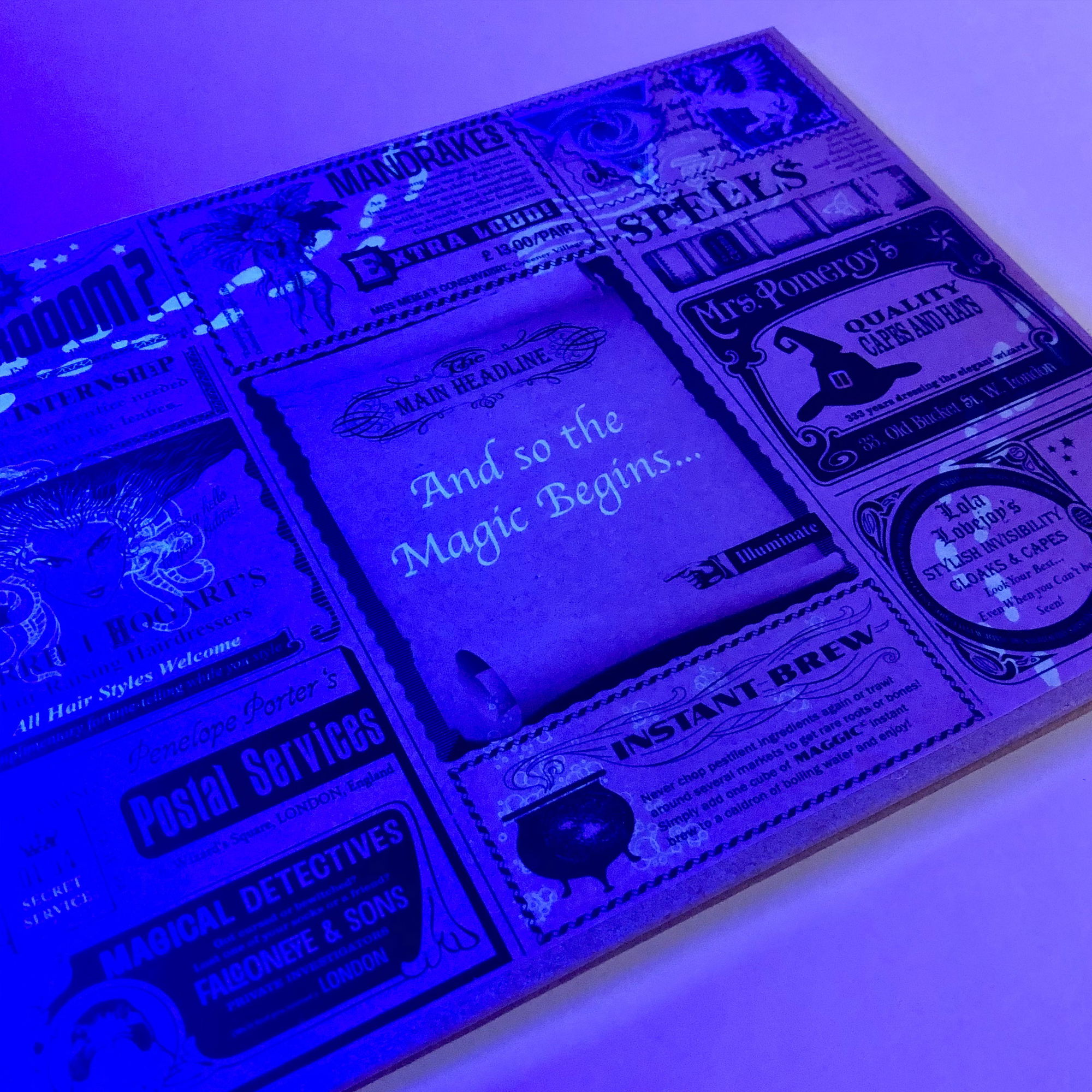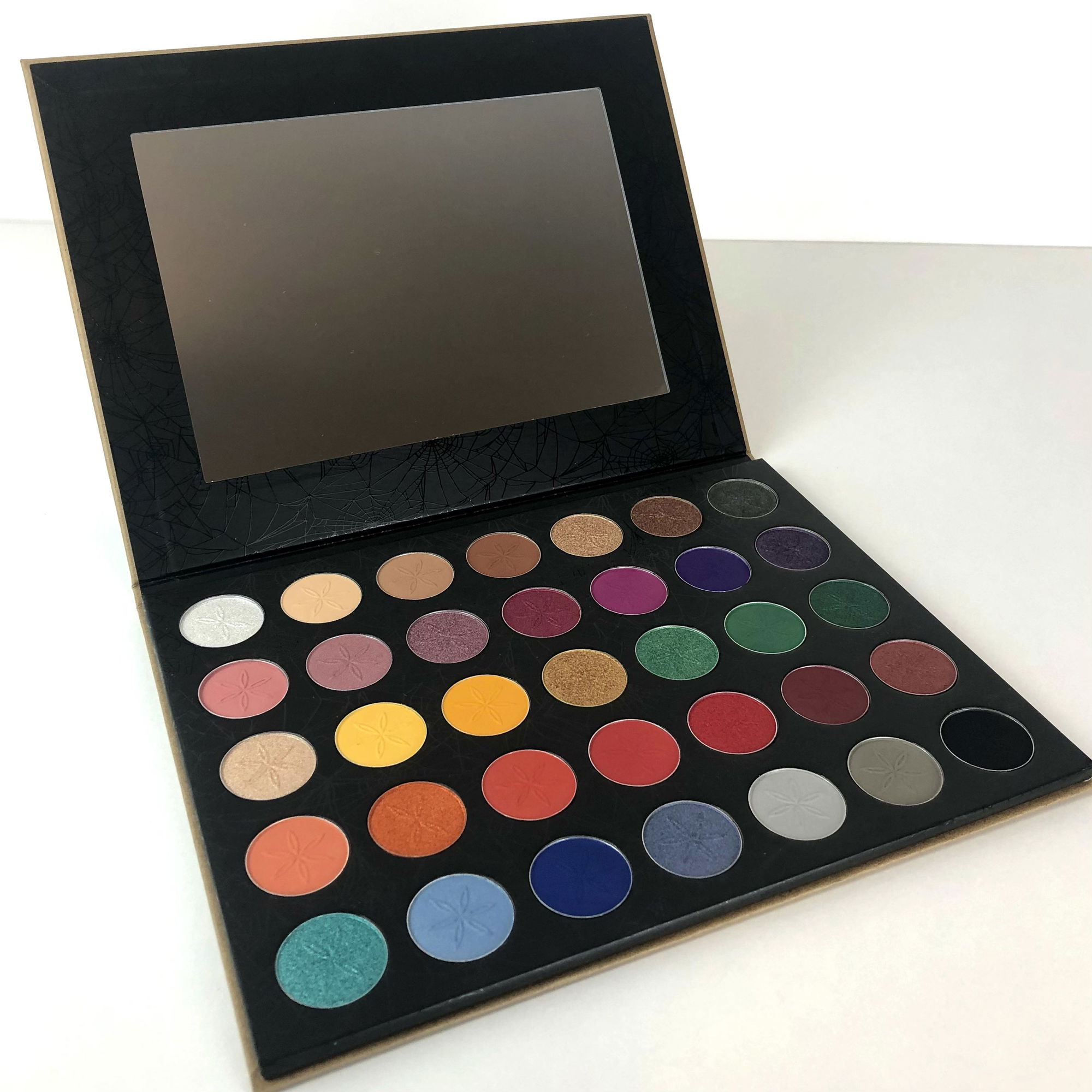 The Perfect Gift for Wizard lovers!
Each gift set is individually handmade to order with a stunning Witchcraft and Wizardry Personalised Keepsake Box.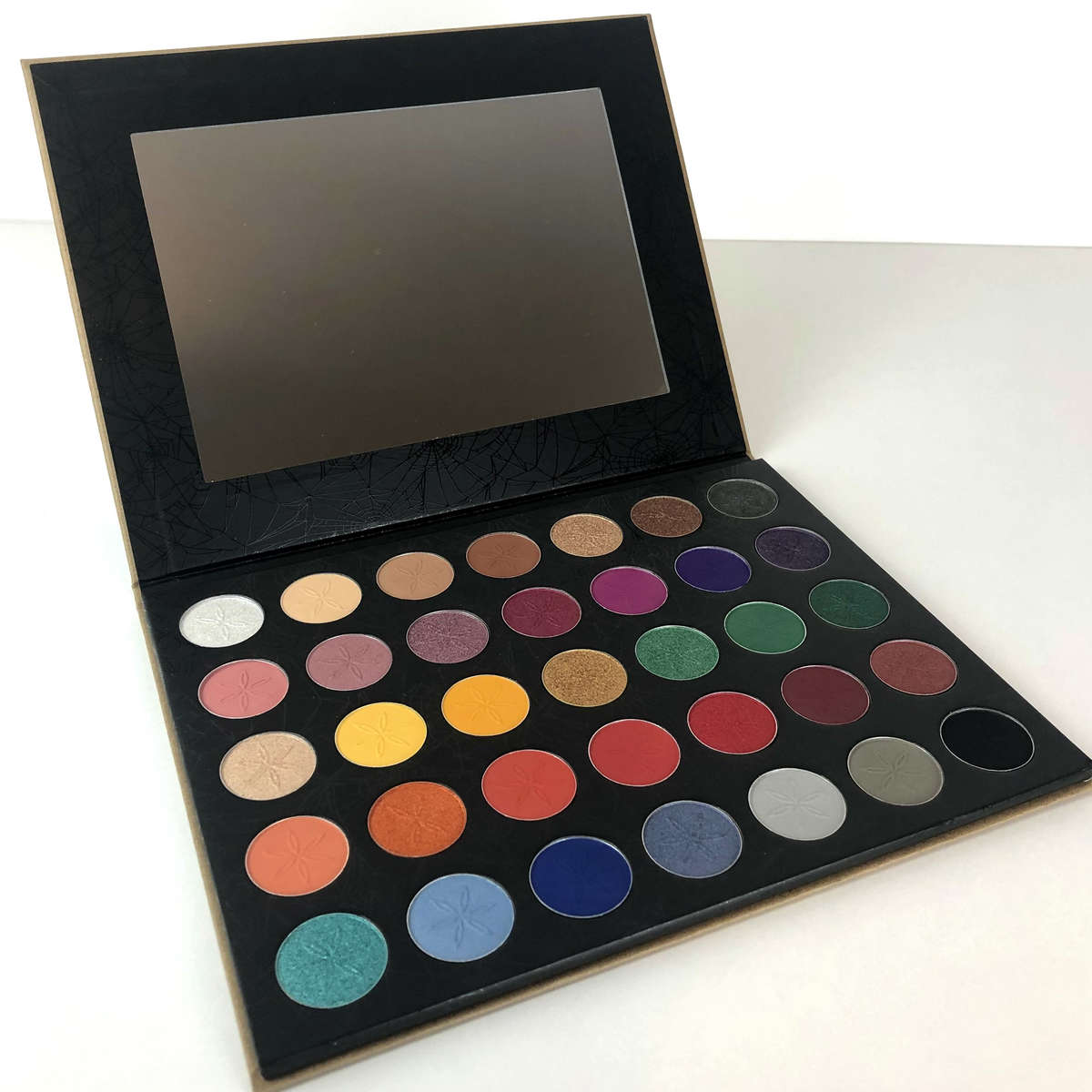 PERSONALISE for FREE!
Add your Message in the Main Headline of everyone's favourite Magical Newspaper! Simply write your Personalised Message in the 'Personalised Message' Section and we will do the rest!
Order Now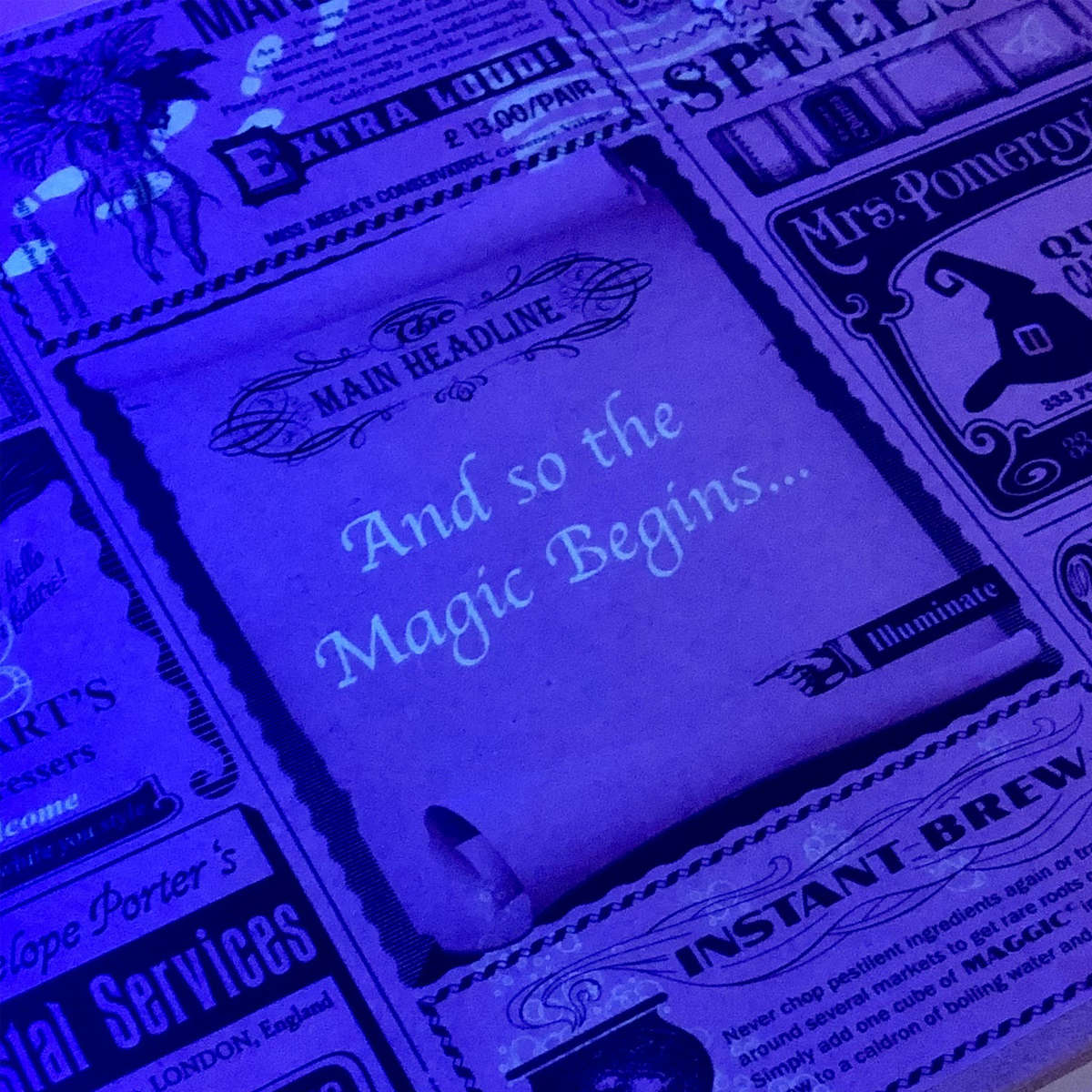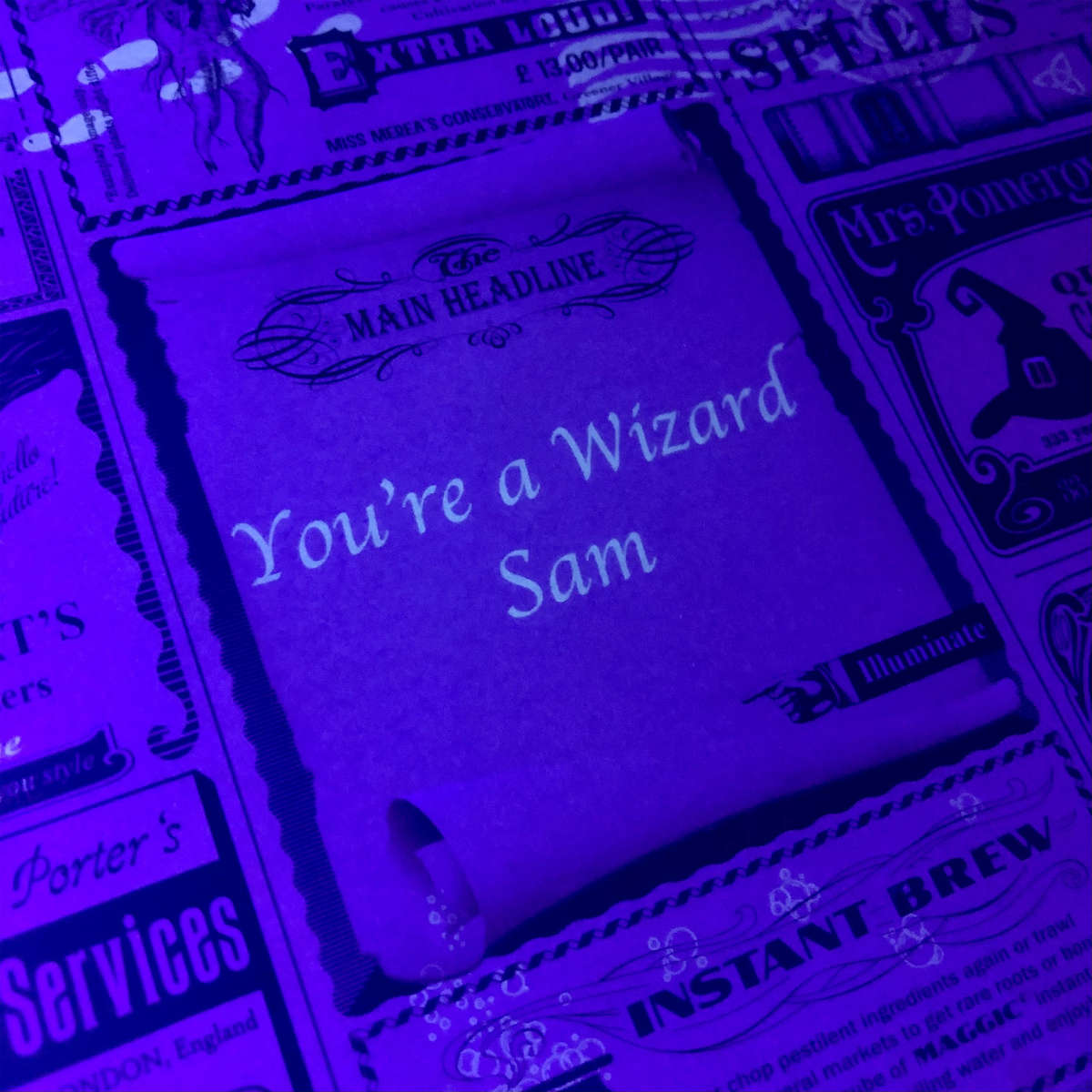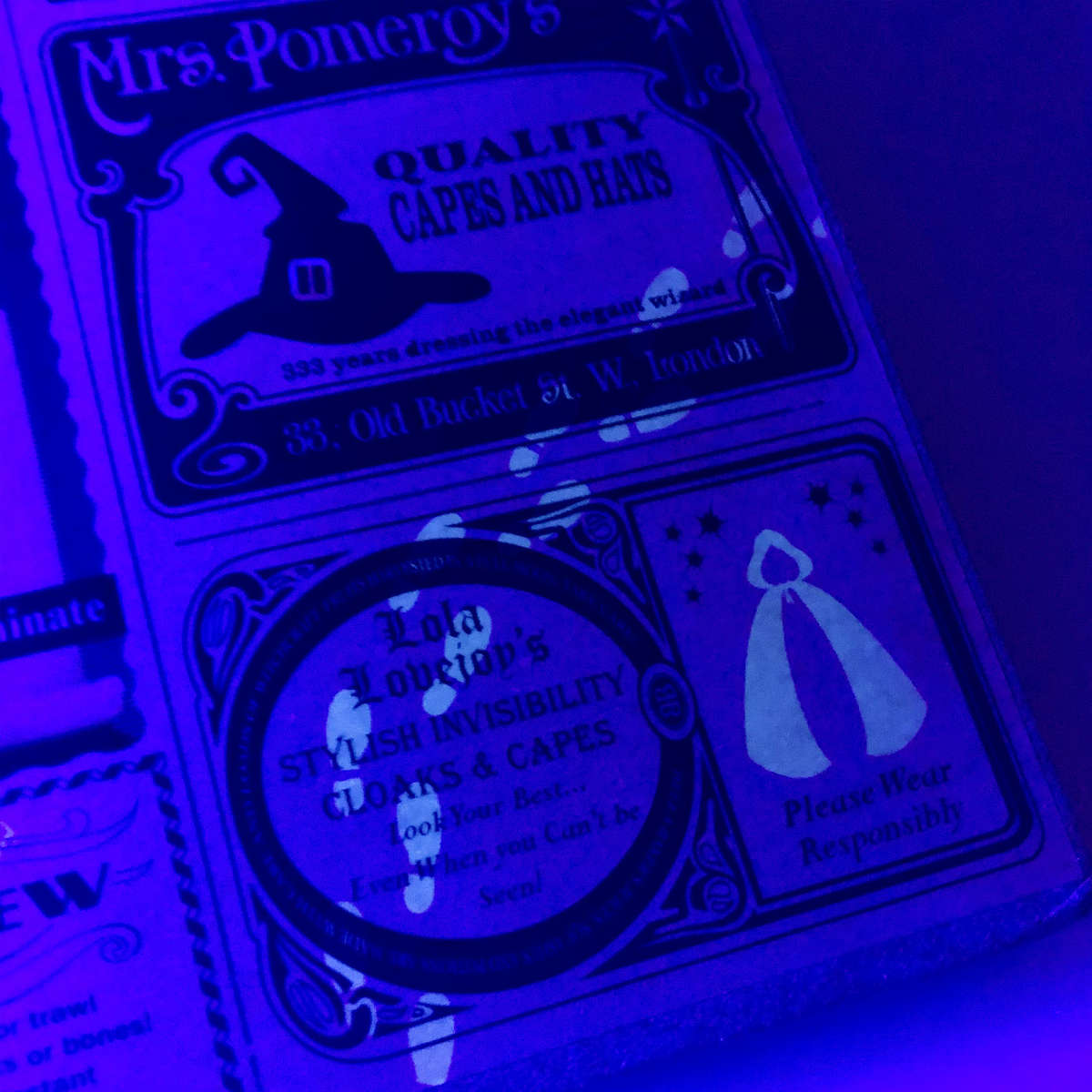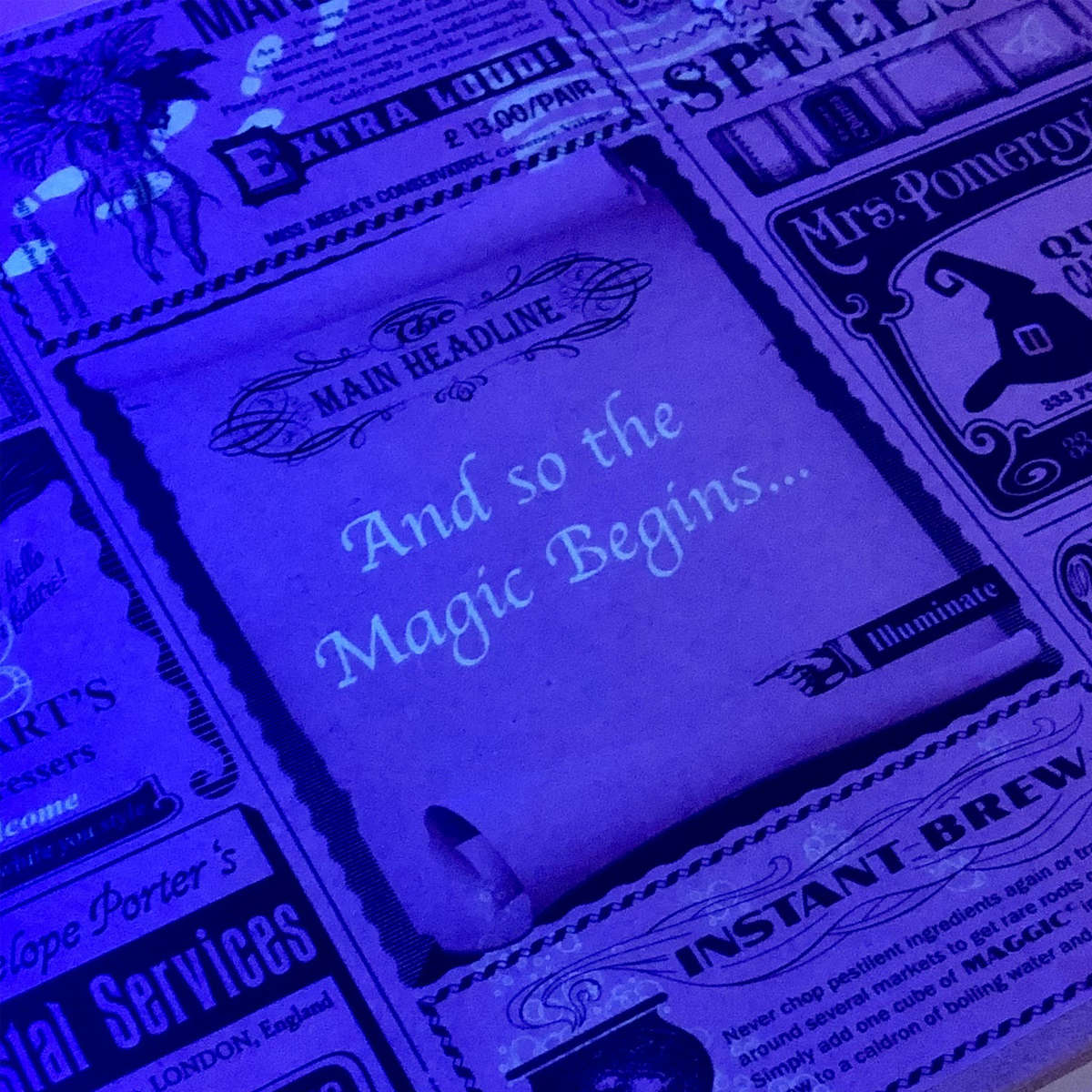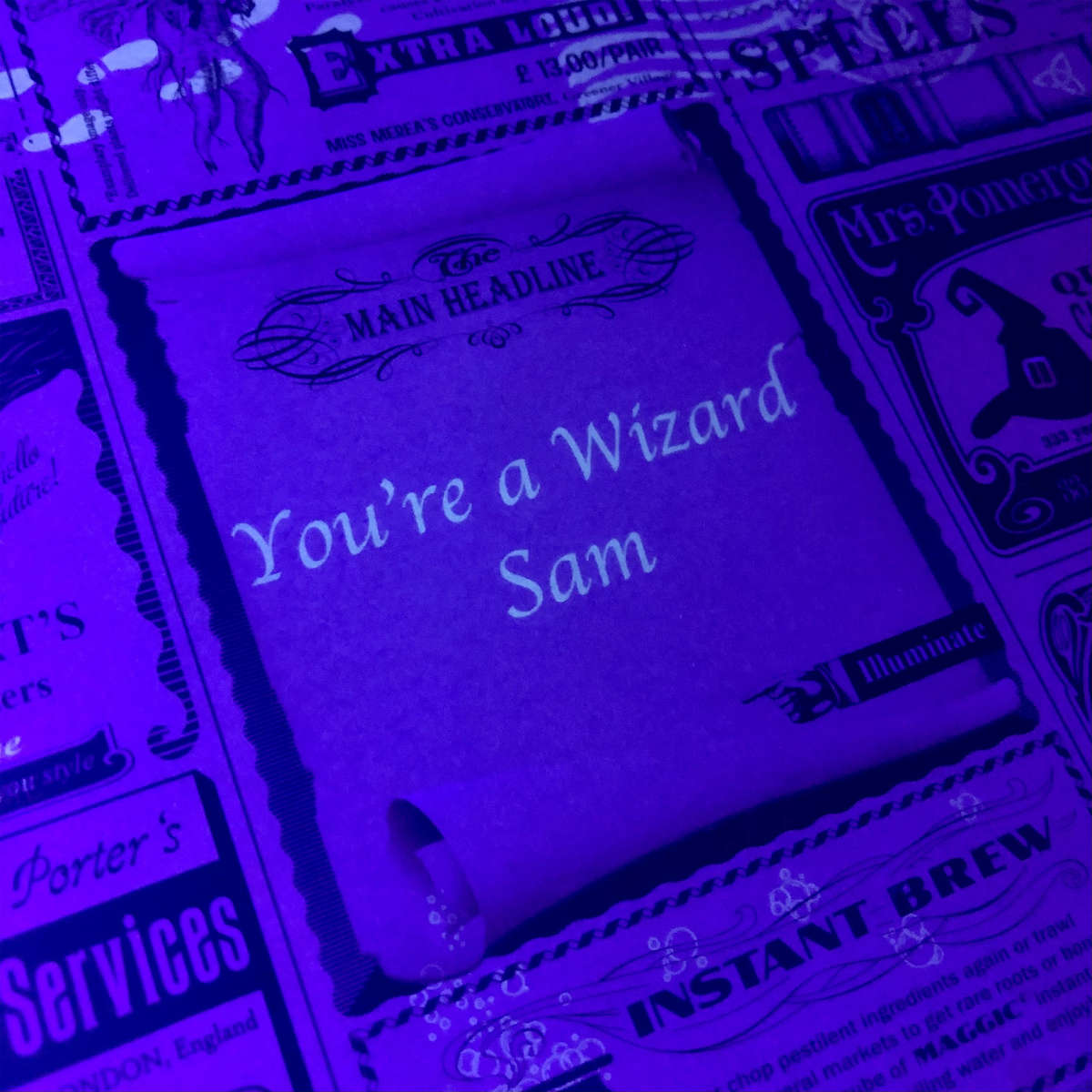 Optional Secret Message!
Why not add an INVISIBLE INK message for an extra magical touch? Also comes with a Magic Wand UV Light and Spell Card!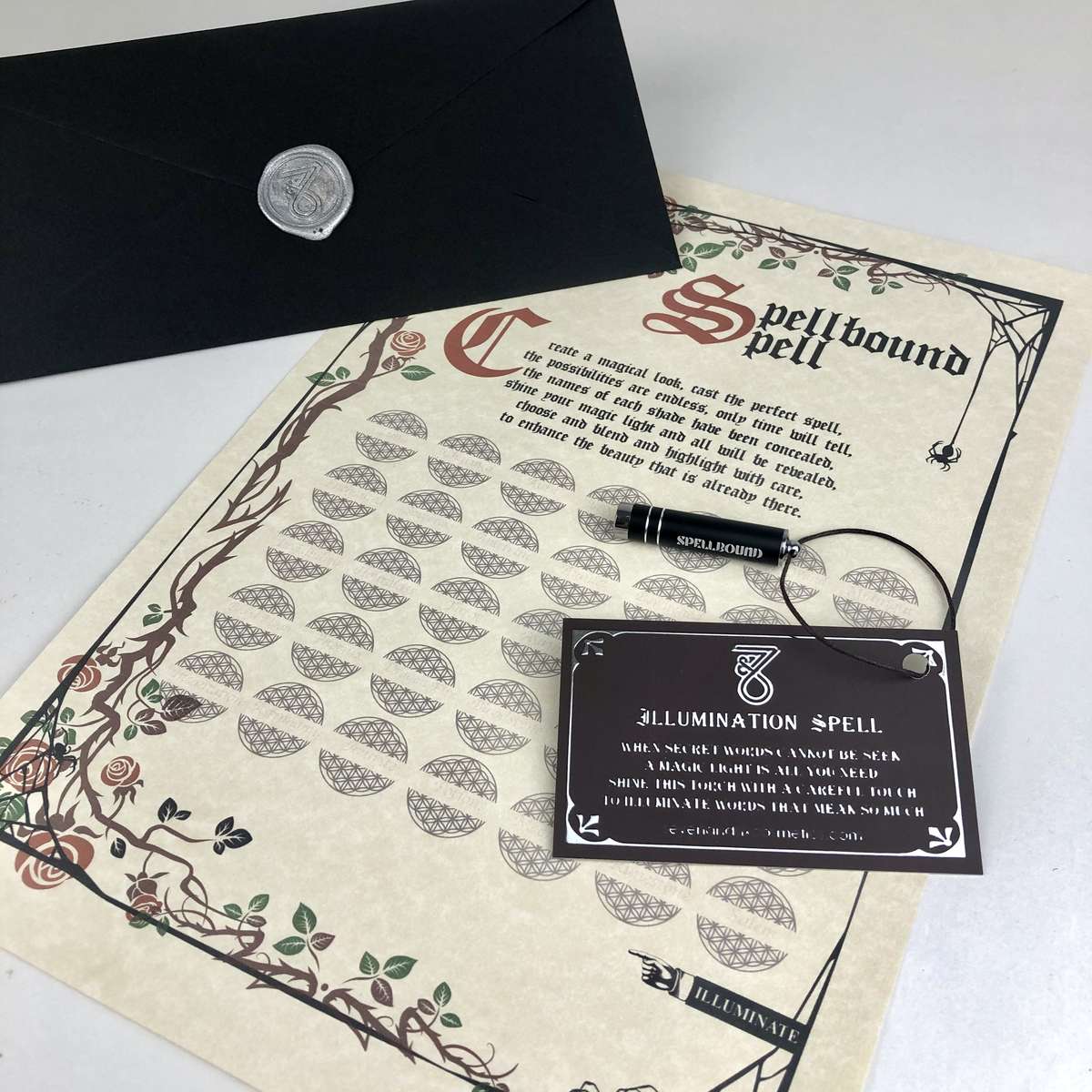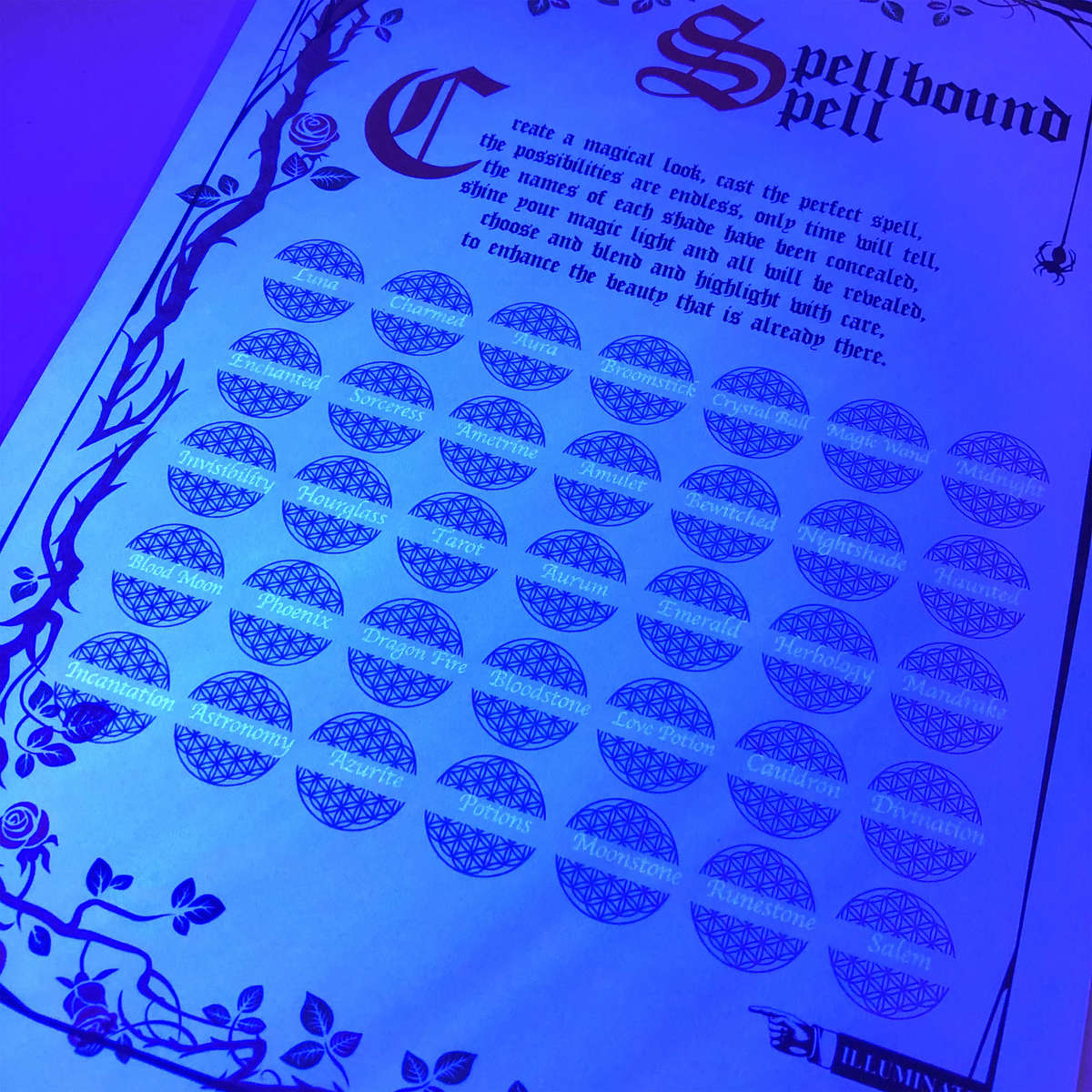 Each Gift Set Contains:
1 x Dragon Egg Bath Bomb
Place into your bath and watch the magic happen! This dragon egg bath bomb is a massive 250g of pure magical colour and fizz.

3 x Fizz Bangs Mini Bath Bombs
These miniature bath bombs come in a variety of colours. Drop them into your bath for a rainbow of colour.

1 x Transporting Bath Crystals
Add these bright green crystals to your bath and let your imagination transport you anywhere you desire!

1 x Truth Potion Bath Oil
Add a few drops of this peppermint flavoured magic potion to each bath and the truth will be yours.

1 x Magic Charms Bracelet
Don't forget to make a wish as you put this on your wrist! This magical charm will make your dreams come true.

100% Cotton Face Towel


Order Now
Still Waiting For Your Letter?
Each gift set also contains a Witchcraft and Wizardry Wax Sealed Letter informing the recipient they have won the award for Wizard of the Year!

Plus a detailed list of the ingredients included in this set which will help them continue their journey of Wizarding Greatness!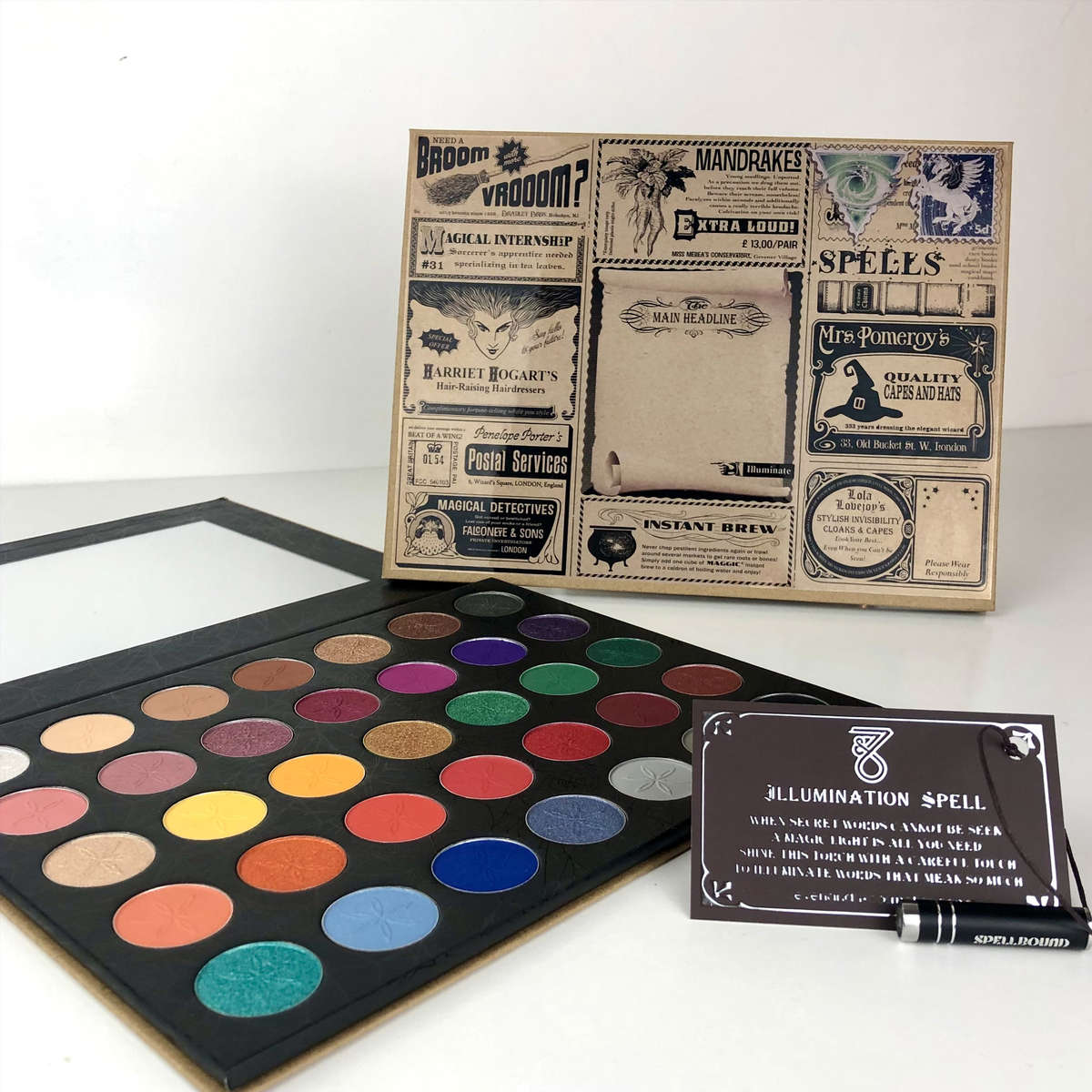 Plus a Free Magic Charm Wish Bracelet!
Sometimes all you need is a little Magic! When you believe it will open the door to endless possibilities!

We only have one earth so lets look after it!
This gift set is 100% Vegan as well as Cruelty Free and our gift box and all card elements are made from recycled materials. Plus this gift set is handmade in the U.K and we source suppliers locally to reduce our carbon footprint.


GET YOURS TODAY!
WHILE STOCKS LAST!

Chose your style and leave your Personalised Message in the 'Personalised Message' section on checkout. (Please Note: If you do not leave us a note we will leave your set blank so you can add your own as standard)


SHIPPING:


All our gift sets are handmade to order in the U.K and all orders before 5pm are dispatched the Next Working Day


We send all our parcels by Royal Mail and the approximate delivery time once dispatched is:


U.K 1st Class: 1-2 Working Days


U.K 2nd Class: 2-3 Working Days


E.U: 5-7 Working Days


U.S.A: 7-10 Working Days


If you have any questions please do not hesitate to contact us!


info@sevenandsixcosmetics.com
Or Call Us On: +44 7891 082 184


Order Now