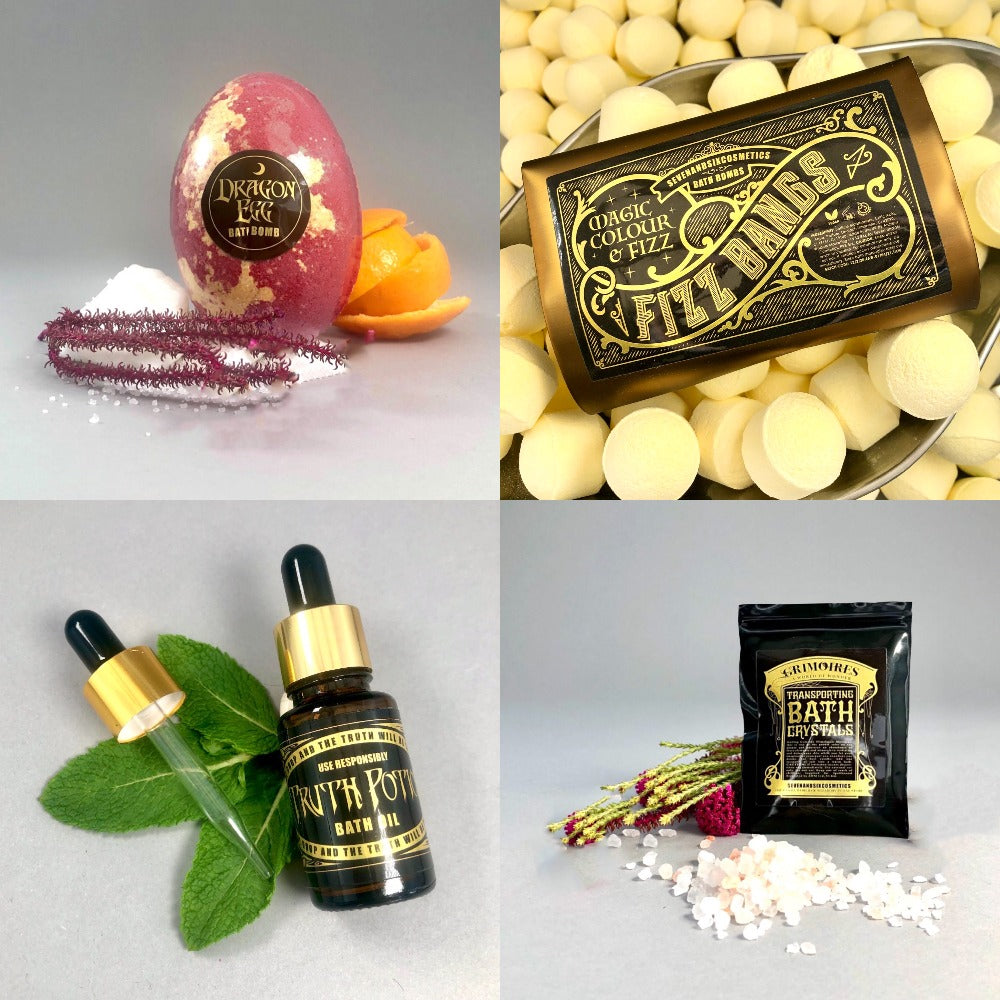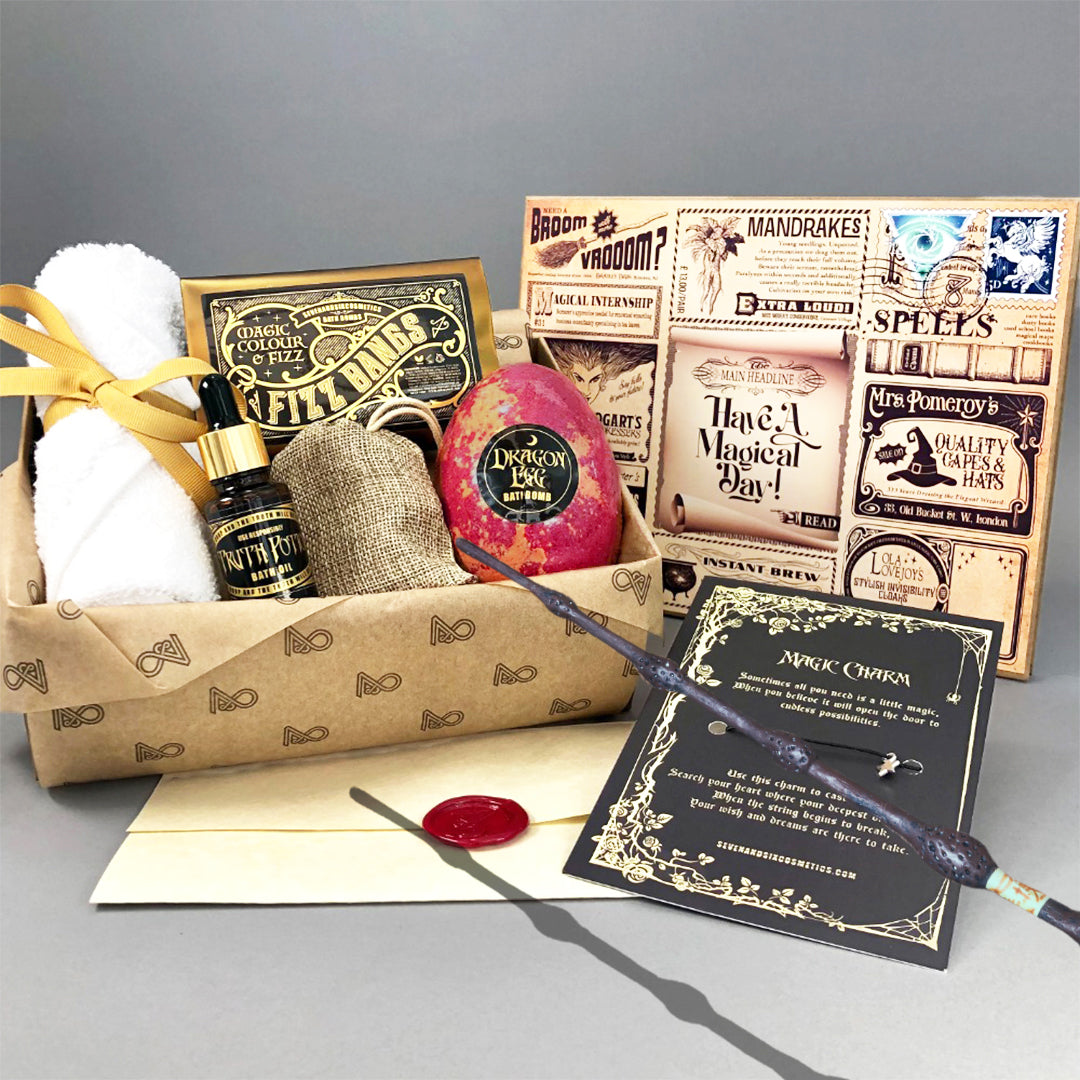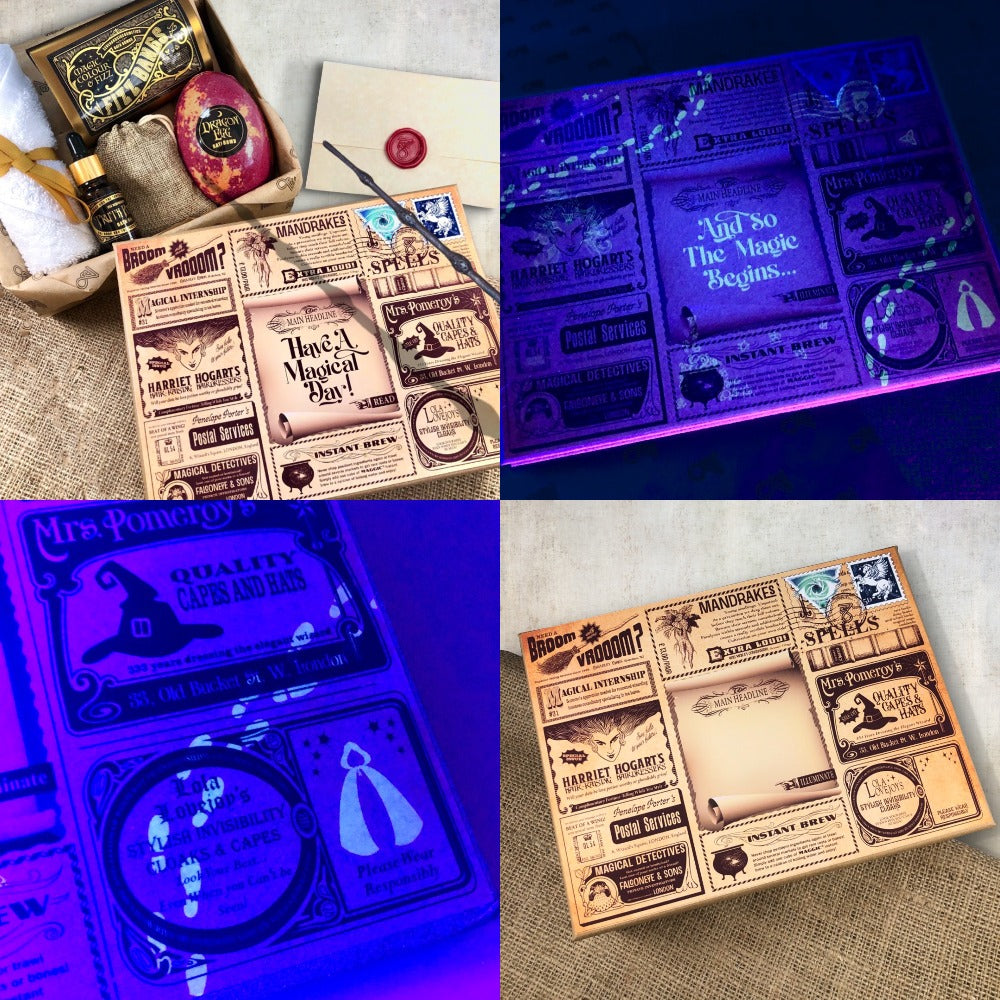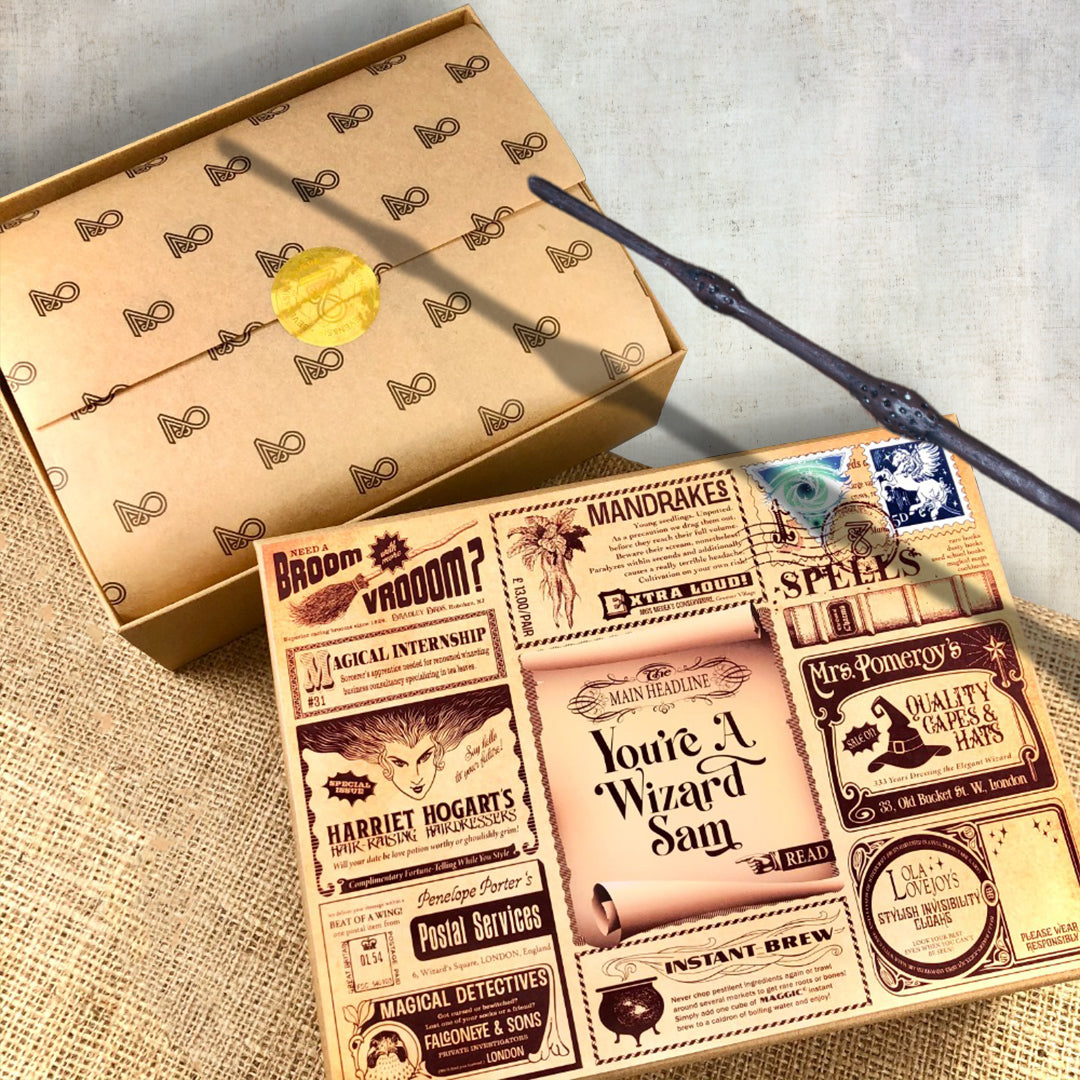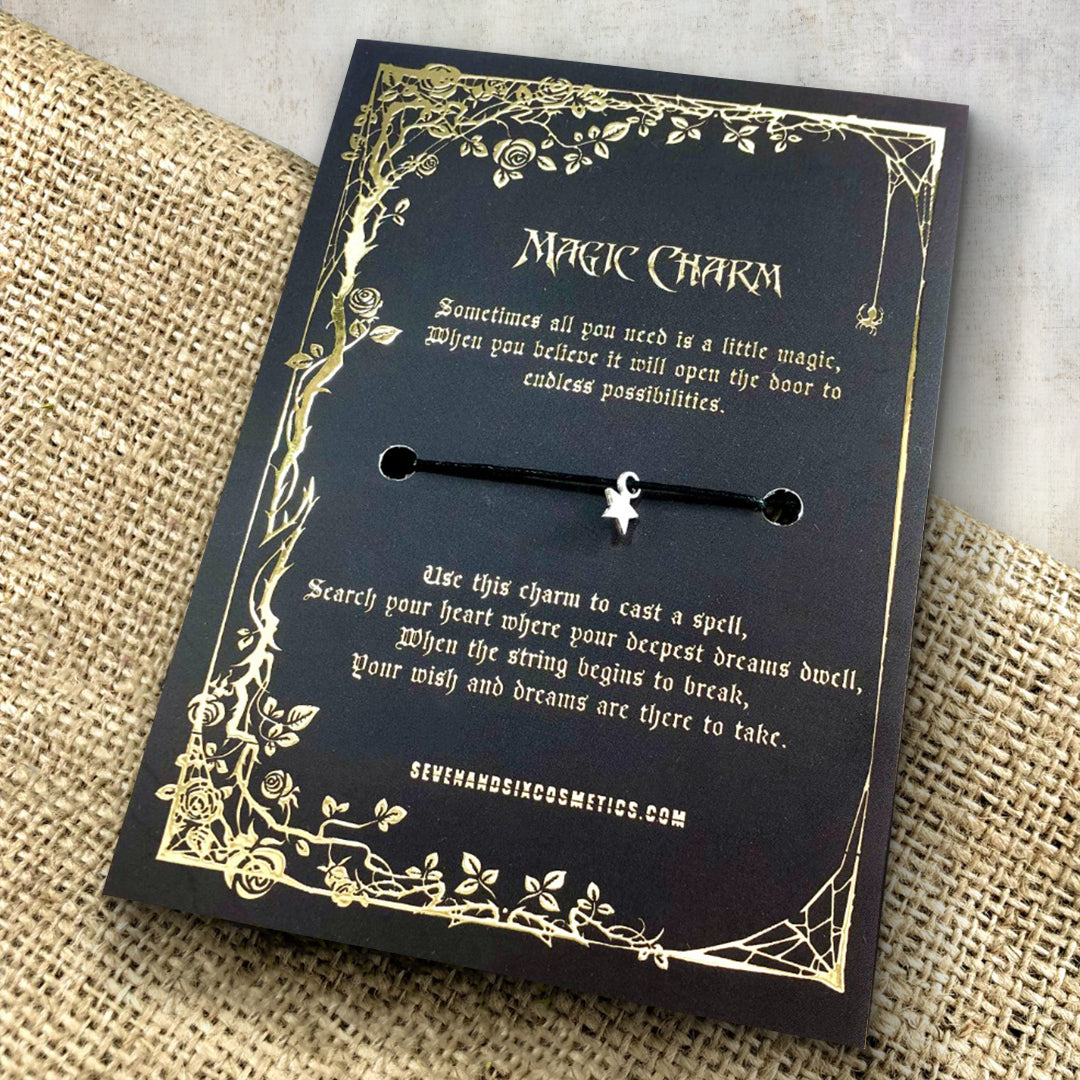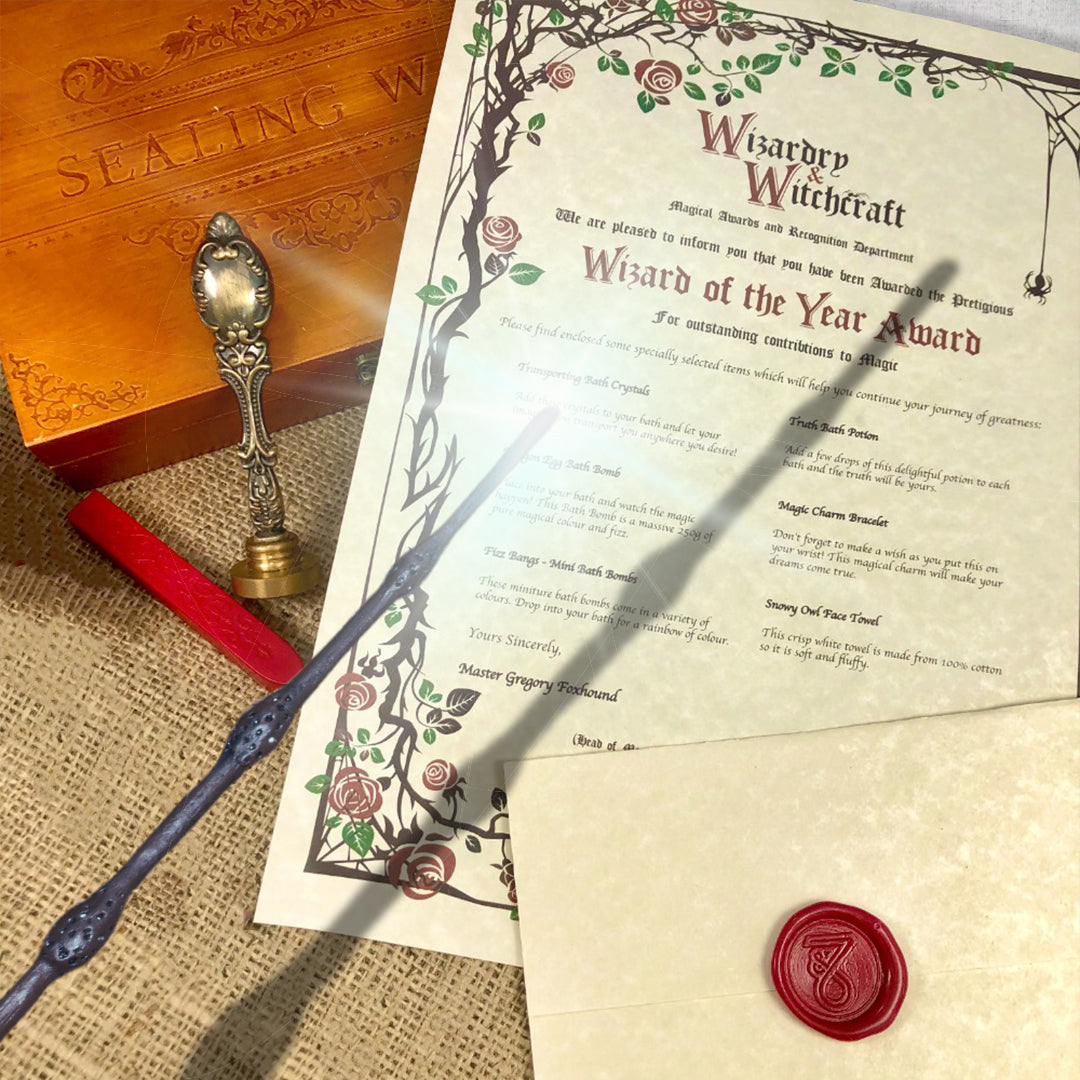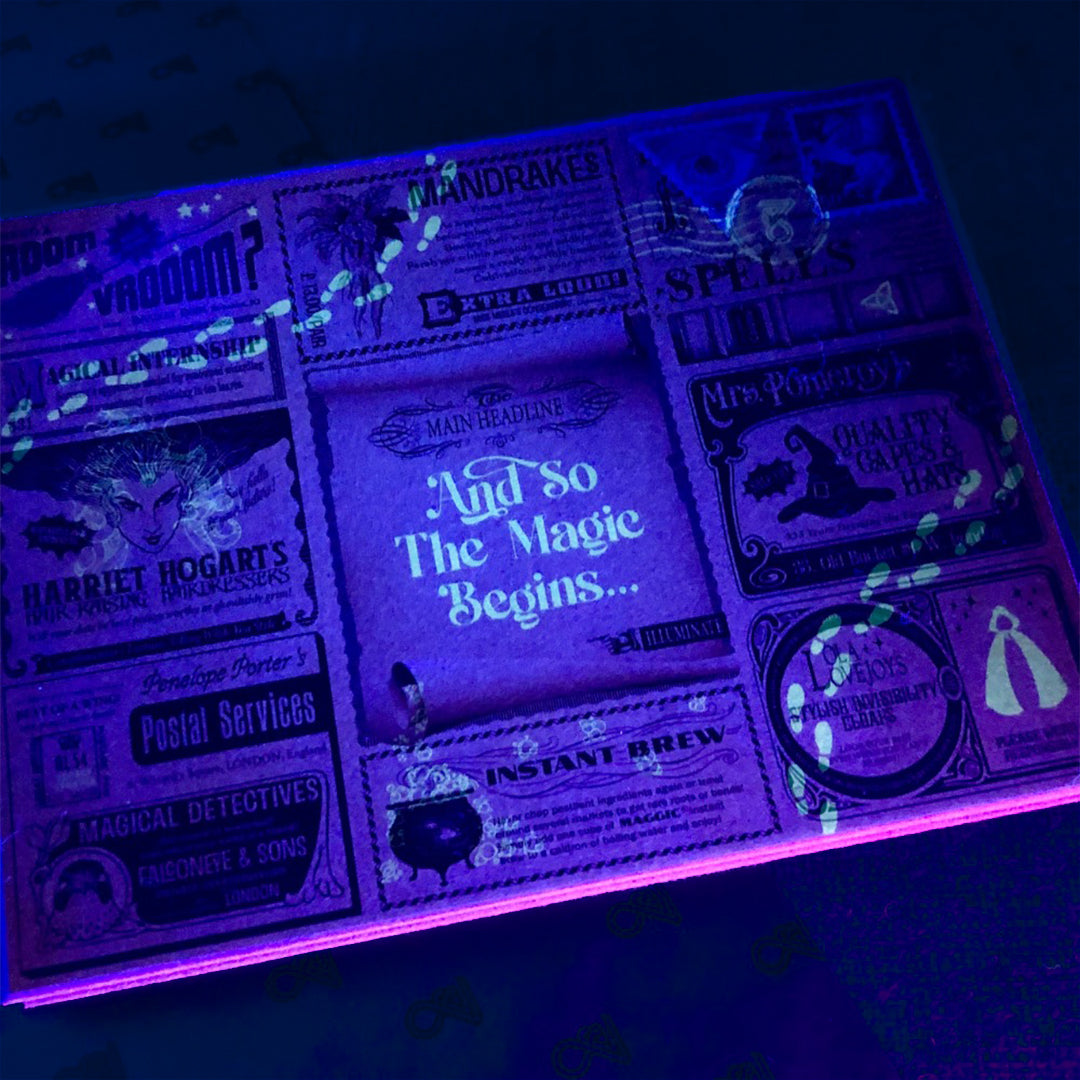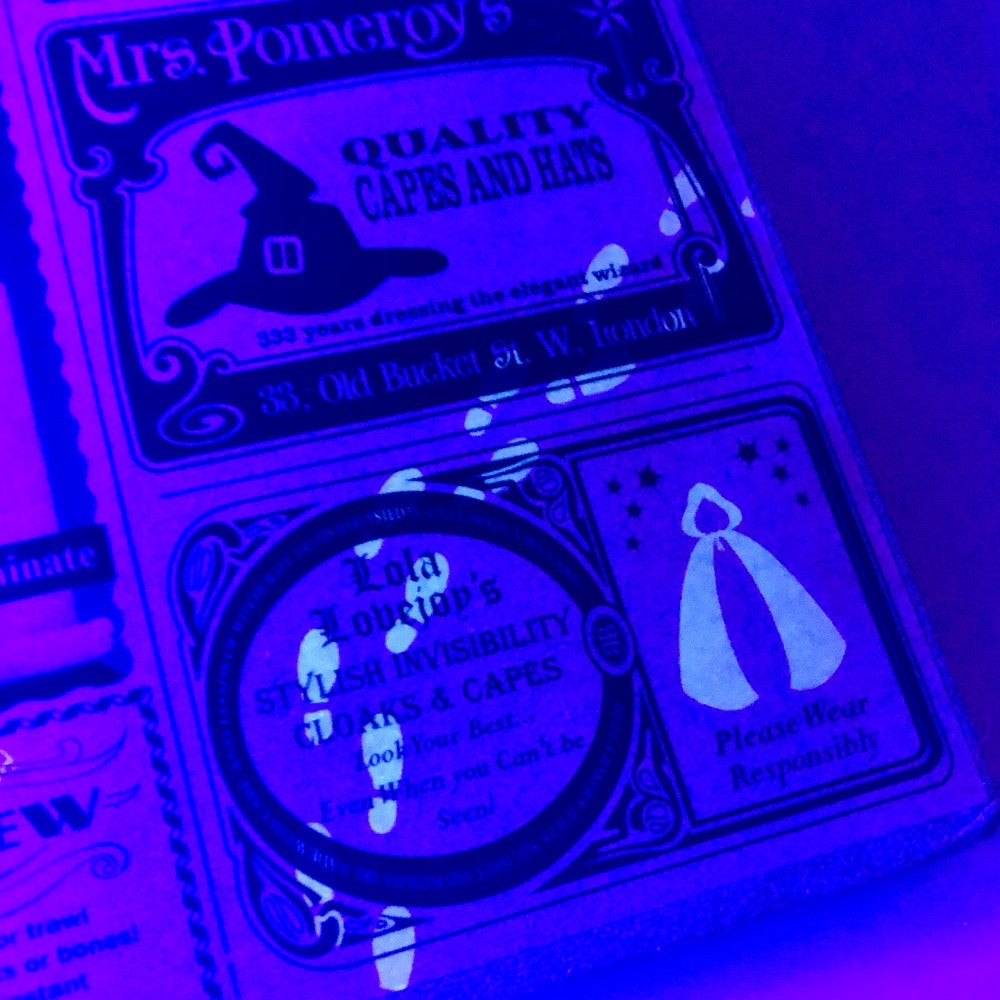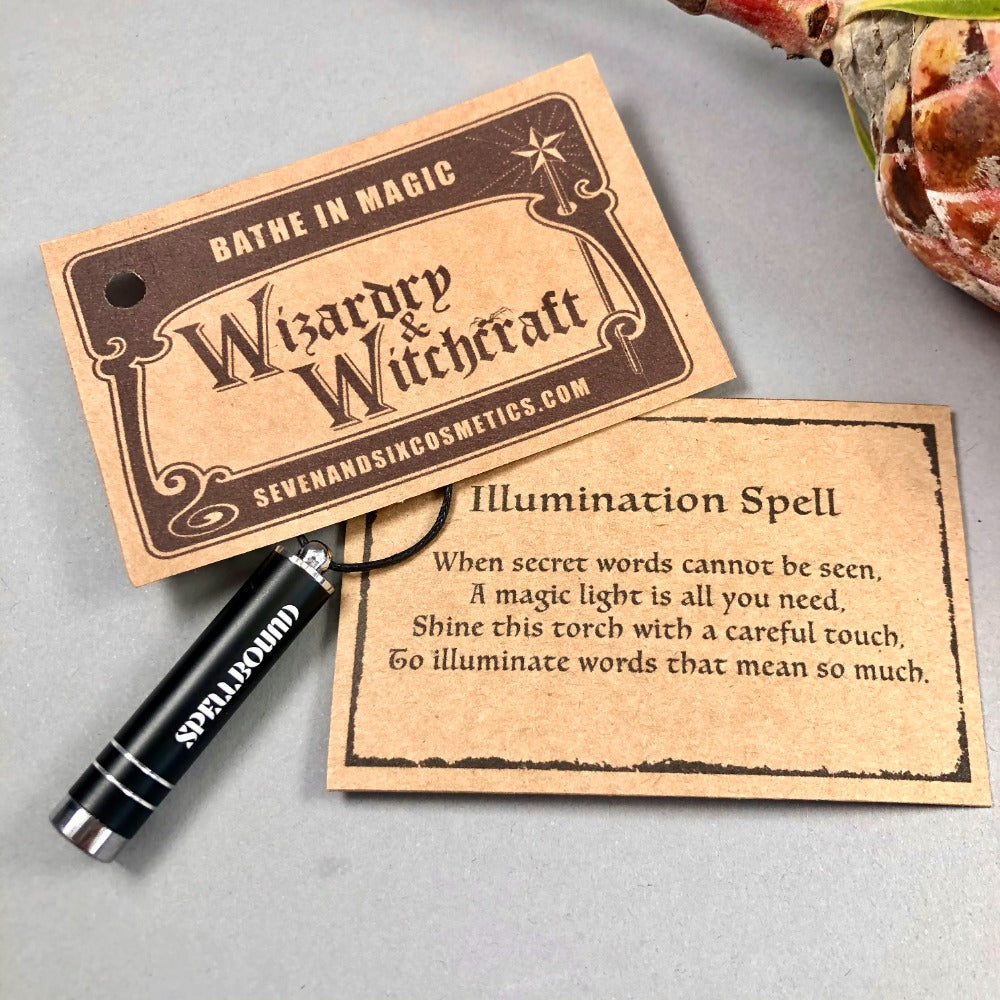 Seven and Six Cosmetics
Witchcraft and Wizardry Dragon Egg Bath Bomb Gift Set
Sale price Price $29.00 Regular price $39.00
The Best Gift for Wizards, Witches and Non-Magic Folk! Do you believe in all things Magic or do you know someone who does? Has someone made your life that little bit more magical and you want to show them how much you care? Well send this gift to your #1 Wizard and make their dreams come true!
Set Contains:

1 x Dragon Egg Bath Bomb
250g of pure magical colour and fizz.

3 x Fizz Bangs Mini Bath Bombs
Drop these mini bath bombs into your bath for a rainbow of colour.

1 x Transporting Bath Crystals
Let your imagination transport you anywhere you desire!

1 x Truth Potion Bath Oil
Add a few drops of this peppermint flavoured magic potion to each bath and the truth will be yours.

1 x Magic Charms Bracelet
Sometimes all you need is a little Magic! When you believe it will open the door to endless possibilities! 
1  x 100% Cotton Face Towel
1x  Witchcraft and Wizardry Wax Sealed Letter 
Informing the recipient they have won the award for Wizard of the Year! Plus a detailed list of the ingredients included in this set which will help them continue their journey of Wizarding Greatness!
Our Creation:
Seven and Six Gifts are proud of this unique, original creation, inspired by all the magical stories we grey up with and loved. This gift is not sponsored by, endorsed by or associated in any way with the owners or creators of any other pre-existing literary, television, film or artistic works. 
Shipping:
Order your Witchcraft and Wizardry Bath Bomb Gift Set Now for Next Day Dispatch
We send all our parcels by Royal Mail and the approximate delivery time once dispatched is:
U.K 1st Class: 1-2 Working Days
U.K 2nd Class: 2-3 Working Days
E.U: 5-7 Working Days
U.S.A: 7-10 Working Days    
Ingredients:
Fizz Bangs:
Sodium Bicarbonate, Citric Acid, Aqua, Parfum, Linalool, Limonene, CI 42090, CI 19141, CI19140
Dragon Egg Bath Bomb: 
Sodium Bicarbonate, Citric Acid, Zea Mays (Corn) Starch, Magnesium Sulphate, Cocos, Nucifera Oil, Citrus Aurantium Dulcis (Sweet Orange) Peel Oil, CI 177492, Glycerin
Truth Potion Bath Oil:
Grapeseed Base Oil Pure. Essential Peppermint Oil.

Himalayan Salt:
Himalayan salt only.